2019 Australian AFL Betting Sites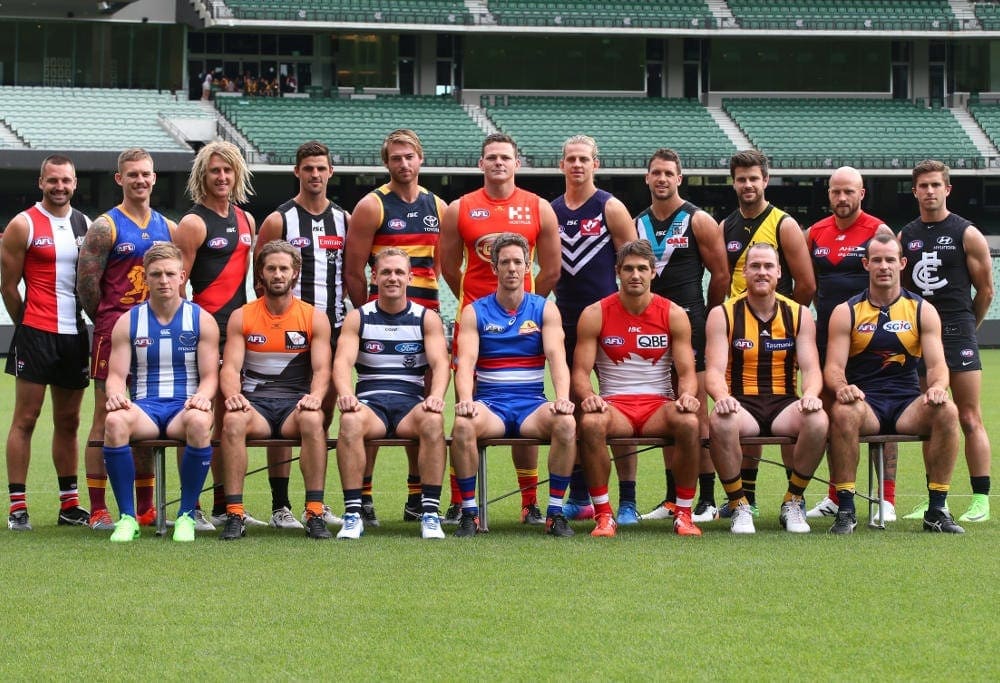 The Australian Football League (AFL) has become part of the social fabric of Australia since its inception in 1897. Its popularity has spread from from its heartland in Victoria to every corner of the nation, now boasting 18 teams across every state except Tasmania and the Northern Territory.
So highly valued is the AFL, their latest television rights deal is reportedly worth a whopping $2.5 billion. With such widespread popularity comes the punters. Every major online bookie around Australia offers a wide range of betting markets on the AFL. It is one of the most widely gambled on codes in the country.
With this popularity it is understandable that bookies are falling over themselves to offer punters the best deals to entice us to lay our precious bets with them instead of their competitors.

Featured casinos
Best Free Bets for the AFL betting
We endorse several online bookies and each one boasts great sign up bonuses that can be used as free bets on the 2018 AFL Premiership season. When betting on the AFL we recommend having multiple betting accounts across different online bookies. This way you can research the bet you want to find the best odds for you and a larger potential win.
Bare in mind the majority of free bet and bonus deals are not available to residents of Victoria, New South Wales, South Australia and Western Australia.
Sportsbet
To begin you can take advantage of Sportsbet's great sign-up promotion of an $100 bonus bet. This comes about after you have created an account with Sportsbet, deposited funds into your new account and made a bet. Sportsbet will then award you with a bonus bet to the same value of your first bet up to AUD $100. Take this bonus bet and explore Sportsbet's hundreds of AFL markets. Sportsbet's lead promotion when it comes to AFL games is if you place a head-to-head bet and your team leads at any break but loses, you get your cash back. The bookie also boasts a free Million Dollar Tipping competition. With $10,000 up for grabs at the end of each AFL round and $100,000 to the overall tipping master, this is one comp hard to go past.
BetEasy
BetEasy offer new customers a sign-up bonus for new customers. If you deposit up to $500, BetEasy will match your input by 100% in bonus bets. So, if your first deposit is $500, you'll be betting with $1000. BetEasy also has a fantastic BetEasy Rewards program, that features fantastic takeaways like sporting tickets, vouchers, betting bonuses and more.
William Hill
WilliamHill give new customers a great matched first bet bonus up to $700 that can be used on any of their AFL markets. When you create a new account with William Hill and make a deposit, the bookmaker will gift you a free bet equal to the value of the first bet you make with them up to the amount of $700.
Popular AFL betting markets
Our endorsed online bookies have such an extensive range of betting markets available for the AFL. Here we have a look at the most popular bets.
As with all betting, we strongly suggest that you have multiple accounts across different online bookies and to research the best price for the bet you are planning to make. This is because each site can have different
Head-to-Head
This is the most simple AFL bet which is available on every game of AFL and offered by each online bookie. It is a bet on who you think will win any particular game throughout the AFL season. Odds are adjusted on the likelihood of which team will win. An example of a head-to-head bet is:
Fremantle – $2.40
Hawthorn – $1.59
Handicap or line betting
A handicap bet is much like a head-to-head bet in that you are betting on who will win the game.
Where the two bets differ is that with handicap bets you can choose a point differential for your team to win or lose by. For example, if you feel your team is going to win by a margin of 20 points or more then to increase the value of your bet you could back your team with a handicap of -20.5. On the other hand, if you think your team will lose but only by a small margin, then you should consider choosing a handicap of +10.5. This means they have a 10.5 point start on their opposition. An example of a handicap bet is as below:
West Coast: -30.5
North Melbourne: +30.5
Big Win/Little Win
Big Win/Little Win is a simple bet which is great for starters or people newer to the punting caper.
With Big Win/Little Win bets you will be afforded five betting options: each team over or under a designated point total – representing a big win or a little win – and a draw option. Just bet on which side you think will and whether they will win by the appointed "big" margin or the "little" margin.
Richmond 1-39 – $2.25
Richmond 40+ – $2.30
Brisbane 1-39 – $5.20
Brisbane 40+ – $26
Draw – $51
First Goal Scorer
This is another vastly popular bet among AFL punters. This is a bet on who – among both teams – will be the first goal scorer for any given game. Odds are given for each player and are adjusted due to the likelihood of each player actually being the first goal scorer. An example of a first goal scorer bet is as follows:
Michael Walters – $10
Luke Breust – $10
Jarryd Roughead – $10
Matthew Pavlich – $12
Cyril Riolli – $12
Total Game Points Over/Under
This is a fun bet with a 50/50 outcome. This is a great bet for newer punters who maybe don't have a great knowledge of the game but still want to get involved. The bookie will devise a total and you can bet whether the combined score of both teams will be over or under the bookie's pre-determined number. An example is as follows:
Over 178.5 – $1.92
Under 178.5 – $1.92
The 2016 AFL season is shaping to be one of the most exciting yet. So take advantage of our online bookies' great sign up bonuses so you can be prepared with some free bets, bonus bets and great promotions that each bookie will have in full swing when the 2016 season begins.