How to bet on Bare Knuckle Fighting Championship
Reviving a centuries-old sport and giving it a modern makeover, the Bare Knuckle Fighting Championship is the most daring endeavour yet in the thrill-a-minute world of professional martial arts. Let us show you the ropes regarding fight rules, viewing options and where you can bet on BKFC in United States.
5Dimes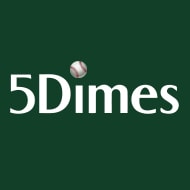 USD$520
100% matched deposit, up to $520
read review
Bet Now
Bovada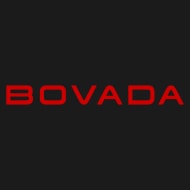 $250
Claim a 50% deposit bonus up to the value of USD $250
read review
Bet Now
BetOnline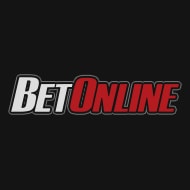 $5,000
50% matched deposit up to USD $5,000
read review
Bet Now
What is Bare Knuckle FC?
The Bare Knuckle Fighting Championship is a new-age interpretation of traditional bare-knuckle boxing – a sport that is now illegal in most developed nations. With a carefully crafted set of rules and some nifty innovations, BKFC president and former pro boxer David Feldman aims to deliver "the truest form of bare knuckle fighting" possible.
Is it really 'bare knuckle'?
BKFC prides itself on sticking to the naked premise of bare-knuckle fighting: that fighters are not allowed to dress their knuckles or fingers with any material of any kind. This distinguishes it from other so-called 'bare knuckle' franchises where combatants are permitted to wrap their hands with gauze or tape.
Who are the fighters?
In order to promote a high standard of competition and ensure the safety of all who enter the ring, Bare Knuckle features only fighters who have professional experience in recognised combat sports such as boxing, kickboxing, Muay Thai and MMA. The franchise has already lured former UFC combatants.
Where do they fight?
Consisting of a circular four-rope ring mounted on a platform of 28 square feet, BKFC's patented Squared Circle is one of the most intriguing innovations in professional combat sports. The shape and dimensions of the arena are designed to encourage fast, free-flowing action.
What are the rules?
The rules of the Bare Knuckle Fighting Championship could hardly be any simpler:
– Fighters start face-to-face with their toes upon the lines in the canvas
– The fight begins when the referee calls 'knuckles up'
– Knuckle punches are the only strikes allowed
– Fighters may attempt to punch their way out of a clinch
– The referee will separate a clinch if three seconds pass without any attacks
– Victory is achieved by knockout, referee stoppage, or points decision
Best bookmakers for Bare Knuckle FC odds
No matter what sport you are betting on, it is important to find a bookmaker you can trust. We at BettingPlanet.com only recommend licensed gambling operators that offer competitive odds across a wide array of Bare Knuckle FC betting markets. The sites below are all fully regulated, highly secure and open to gamblers in United States.

Best BKFC betting sites
2018 BKFC fight schedule
The Bare Knuckle Fighting Championship makes its debut in June 2018 in Cheyenne, Wyoming. Stay tuned for more announcements regarding the card, fight times and available betting markets.
Venue: Cheyenne Ice & Events Center, Wyoming
Date: June 2, 2018
Time: 6pm PT/9pm ET
How to watch: Pay Per View
Latest news and betting tips