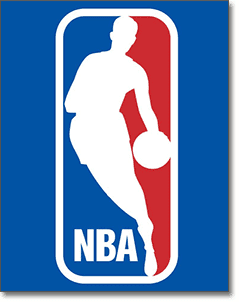 THE NBA is without doubt one of the most enjoyable sports to have a bet on, with 30 teams across two conferences playing 82 games each between the end of October and the middle of April, each season.
That's an incredible 2460 games crammed into just over five months, meaning there can be more than 10 games in a day. And that's not to mention the NBA Playoffs and the season's pinnacle, the NBA Finals.
And, with so many games, there are so many markets to whet the punters' whistle.
Basketball is one of the most exciting sports in the world. Featuring some of the world's best athletes playing a high scoring game that can produce highlight after highlight, having a wager on the results, or picking out some of your favourite players to go well, only enhances the action.
Reckon your team will hammer the opposition? You can put your money where your mouth is.
Think your favourite player is going to go off? We'll show you how to back him to succeed.
Can your club win the NBA Championship? Here's how to enjoy the teams glory and enhance your bank account.
Here's a guide to betting options and tips for laying your hard earned on the NBA.
How do I place a money line or head-to-head bet on the NBA?
The most simple bet. On a money line bet, known in some countries as match or head-to-head, your goal is simply to select who will win the game. This includes over time, so all your team has to do is win by one point or more for you to collect. The bookmakers obviously scour the forms, injury and history of teams and then set the odds. Usually there will be a favourite and an outsider in the NBA. It's very rare to see an NBA game split evenly in the market.
An example of a head to head bet is:
Miami Heat ($4) @ Memphis Grizzlies ($1.26)
This bet is from the 2014/15 NBA season. The Grizzlies are at home, so that already gives them an advantage. But they're also sitting fourth in the Western Conference, with a powerful record of 15 wins and only four losses – despite coming off back-to-back defeats before this game. The issue for Miami is that the world's best player, Lebron James, left before the start of the season and, while Chris Bosh, Dwyane Wade and company have been admirable without him, a nine win – 10 loss record suggests they are inferior to Memphis. Couple that with the fact the Heat's starting small forward Luol Deng is a chance of missing the game with injury and you can see why the Grizz are heavily favoured.
So it's up to you to decide who will win. It's risk versus reward, as with any punt, so if you take the Grizzlies, you'll obviously need to invest more to win more, but there are obvious signs pointing to a Memphis win. Conversely, if you think the Heat can win, $4 is a pretty juicy return for a game involving just two teams. It only takes a vintage Wade game and the away side could produce an upset.
How do I place a bet on the point spread or line on the NBA?
You might think the head-to-head is the most popular market on the NBA, but that's not true. The points spread, some times known as handicap or line betting, is the market favoured by punters the world over. So what happens is the bookmaker, using some of the factors we mentioned above in the money line example, gives a handicap to the favoured side and an allowance to the outsider to create a points spread that either team has to cover.
An example of a handicap bet is:
Milwaukee Bucks +9 ($1.91) @ Dallas Mavericks (-9) ($1.91)
So the Mavericks, led by Dirk Nowitzki, Monta Ellis and Tyson Chandler, are favourite to win this match up on their home floor against the upstart Bucks, who have been getting stellar play out of boom rookie Jabari Parker and point guard Brandon Knight. But it's always tough for a team with an 11-10 record in the weaker Eastern Conference to go up against a 15-6 Western Conference powerhouse on its home floor, hence the reason.
What happens here is that Dallas must win by more than nine points for you to win your bet. Conversely, the Bucks can still lose the game and you can collect, provided it's less than nine points. If the margin is exactly nine, the bet is considered a tie or push and all wages are refunded to punters.
What is pick your own line/handicap betting on the NBA?
So this is where it can get fun and you can go high risk versus high reward or low risk, low return.
Some bookmakers will offer odds on lines as little as + or – 0.5 up to sometimes + or – 24.5 or more.
So, using the handicap example above, you might think Dallas is going to smash Milwaukee by 20 or more on its home floor.
So, given the handicap is -9, you'd be looking at taking -19.5. The odds for this could be as high as $4 – $5, due to the enhanced difficulty Dallas would face.
On the opposite side, you could take Milwaukee at +19.5 and the odds would probably crunch in to around $1.20 because, let's face it, 20 points is a lot in a game of basketball.
And, going further, you could also get Dallas at a + line, they'd be shorter, or you could take Milwaukee at a – line, scooping up enhanced odds in the hope it could win the game.
How do I place a margin bet on the NBA?
Margin betting usually appears as either under 10.5/over 10.5 or 1-10/11+. This is simply deciding whether the team you believe will win the game is going to do it by 10 points or less, or 11 points or more.
An example of a Margin bet market is:
Portland Trailblazers 1-10 ($2.80) or 11+ ($2.25)
@
New York Knicks 1-10 ($4.80) or 11+ ($10.50)
Pretty self explanatory. The Trailblazers are at the pointy end of the Western Conference, the Knicks are languishing at the bottom of the East. The Blazers are favoured to win and to do it by 11 or more – if you place that bet and they win by 11 or more, your win, if they win by 10 or less, you lose.
How do I place a total match points over/under bet on the NBA?
With total match point bets, it's also simple – predict whether the two teams between them will exceed, or fall short of a set point total for the game. Bookmakers will factor in recent trends how many points the two teams have been scoring leading into the game and where the defences and offences are ranked, to come up with a total.
An example of an over/under total match points market is:
Denver Nuggets @ Atlanta Hawks
Over 212.5 ($1.91)
Under 212.5 ($1.91)
The Nuggets are a traditionally high scoring team, while Atlanta has been rattling up huge totals this season, so the bookies have set the line at a rather high 212.5. So, for someone who thinks the total score by each of the two teams will add up to 213 or more, they need to back the over. If they think it will be 212 or less, back the under. So the score might be Denver 112 over Atlanta 108, meaning the score adds up to 220 and the overs wins.
How do I place an accumulator bet on the NBA?
This is the easiest way to turn small money into big dosh and have an interest across multiple games.
A multi bet, also known as a parlay or accumulator, is simply selecting two or more results, which multiply by each other.
To keep it simple, we'll show you an example of a two leg multi and then a three leg multi.
So a two leg multi on the Golden State Warriors ($2) to beat the Chicago Bulls and the Atlanta Hawks ($2) to beat the Miami Heat would multiply by each other.
So 2X2=$4. Those are your odds. Stake $100 and both teams win, you'll return $400.
For a three leg multi, we'll take those two results and add in the Utah Jazz ($2) to beat the Boston Celtics.
So, with all three of those teams paying $2, it will be 2X2X2=$8 – $100 on returns $800.
There's obviously more risk to it, but there are several ways you can do it.
You can also include line bets, total points, almost anything, to enhance the odds.
Some people go conservative and might multi up four odds on favourites to win, for a lower risk and small return, or some go for the 'Hail Mary' multi, putting them out to 10 or more legs for massive reward… but little chance.
How do I place a quarter/half time bet on the NBA?
Half time – full time double
With HT-FT double betting, you're trying to predict which team will lead at half time and which will lead at full time.
You'll usually have five options to choose from and, using an Oklahoma City Thunder @ Detroit Pistons 2014/15 game, it looks like this:
Oklahoma City Thunder / Oklahoma City Thunder ($1.50)
Oklahoma City Thunder / Detroit Pistons ($9)
Scores level at half time ($14)
Detroit Pistons / Oklahoma City Thunder ($6.50)
Detroit Pistons / Detroit Pistons ($6.50)
Oklahoma City is the heavy favourite to win the game and is naturally favoured to do it easily, so, for them to lead at both half time and full time, you get the skinnier odds. Jump on the Pistons to cause a boilover and you can get $6.50 for them to lead at half time and full time.
Wire to wire
Similar principle to half time – full time, except this involves predicting which team will be leading at the end of each of the four quarters of the game.
Oklahoma City Thunder leads match at the end of all four quarters ($1.80)
Detroit Pistons lead match at the end of all four quarters ($10)
Any other result ($2.15)
Same goes here, the Thunder are favoured to do it in a canter, $1.80.
What are individual player performance/props markets?
This market is the domain of Kobe Bryant. Casual punters love the man and in individual player performance, also known as player props, there will normally be a market on how many points he will score in a given game.
This is a market for those that believe they are better at reading the form of individual players over that of a complete team.
In the NBA, a sport so heavily focused on individuals, predicting the individual performance of certain players can often be easier than any other bet.
So let's say the Los Angeles Lakers are playing the Golden State Warriors.
No one else on Kobe's team can score, so his line is set at under/over 25.5 ($1.91 each of two).
So Kobe needs to score 26 or more for overs punters to collect, but be held to 25 or less by the Warriors for unders punters to take the money and run.
Bookmakers will sometimes offer these markets on assists and rebounds and will sometimes pit individual players head-to-head.
So, using the Kobe game, they might set a head-to-head market between the Black Mamba and boom, Warriors shooting guard Klay Thompson. Kobe might be $1.80 and Thompson $1.95. And the collect is on whoever scores more points in the game.
When betting on these markets, remember to do your homework.
How does that player typically fare against that team? Is the player 100% healthy? It's also important to take a look at the fixture – you don't want to be gambling on a big night from a player who is on the second game of a back-to-back.
How do I place a live bet on an NBA game?
Self explanatory, the bookmakers offer fluctuating odds throughout the game that allow you to pick who will win.
So The LA Clippers are up by 25 at home against New York and three quarter time. They're $1.01 to win the game. Put your house on it. The Knicks are $19 to reel them in. If you're crazy, you can take a pot shot at them causing a boilover.
What futures markets are available on the NBA?
Futures are usually released before the start of the season and include odds on markets including:
NBA Champion – which team will win the title
Western Conference Champion – which team will come out of the West
Eastern Conference Champion – which team will come out of the East
Team wins over/under – how many games your team will win (eg. Golden State over 50.5 ($1.91) or under 50.5 ($1.91))
Most Valuable Player – which player will be voted as the season's MVP on the season
Rookie of the Year – which first year player will be voted as having the best season among his peers
Defensive Player of the Year – which player will be voted as the best defender in the league for the season
Coach of the Year – who will be voted as the best coach on the season
Sixth Man of the Year – which player will be voted to have had the most impact off the bench on the season
Most Improved Player – which player will be voted to have improved their games the most on the season.
NBA Playoffs
Sixteen teams go into the playoffs, eight from the East, eight from the West. They play series that can go to seven games, with the first team to win four games advancing to the next round until there is only one team left standing, with the Larry O'Brien Trophy in their hands.
Bookmakers will offer markets on the series winner and also by how many games, as well as how many games the series will last.
NBA Finals
Similar to the playoffs, but this is do or die stuff. The best team from the East takes on the best team from the West in a seven game series that decides who wins the NBA Title – or who is 'World Champion' for our US readers.
The markets are similar to the playoffs.
NBA Betting tips
Get in early and beat the bookies
The bookies have to rely on fluid information to set their odds. Obviously there is the hard copy stuff, like what the two teams' records are, how they've fared against each other in the past, what their form has been like in the last five games, etc. But often the bookies can miss things. DeMarcus Cousins sits for the Sacramento Kings at home – they've never one a game without him in his career – jump on the opposition before the bookies twig. Gregg Popovich is resting the big three – Tim Duncan, Tony Parker and Manu Ginobili – for the game against Miami. The bookies will just see 'Spurs' and automatically make them shorter than they should be. Time to slam the heat at the line.
Have multiple betting accounts
You want the best odds right? Shop around. You'd hate it if your favourite team, who you think is just going to scrape it in against their opposition, had a points line of -6.5 with your bookmaker and -4.5 with another and they won by five points. That's drama. Having multiple betting counts is the easiest way to avoid this type of debacle.
Morning and afternoon multis
You can stretch your dollar further by having a go in the morning and then either reinvesting, or chasing in the afternoon. The Eastern Conference NBA games usually start around 11am AEDT, and there will usually be three or four on a big day. So you can have a four leg multi there. By the time the later Western Conference games start, usually around 2 or 2.30pm AEDT, those four games are done and dusted. So you can either reinvest the money you just won, or chase back what you lost.
Bet within your means
If you've read through our how to guide to punting on the NBA, this bit is the most obvious. Have a punt, enjoy it, but set limits and don't let it get out of control. There's always another day to have a bet.