Bodog is an entertainment brand focused on online gambling services in multiple countries and is arguably one of the most well known online casino and online poker groups in the world. This article delves into the many brands falling under the Bodog brand, as well as the history of the company and its relation to Bovada.

Best Bodog betting sites
Bodog online casinos and sportsbooks
About Bodog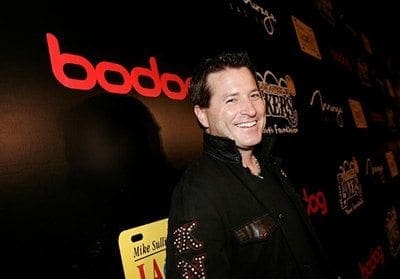 Bodog was founded by Canadian entrepreneur Calvin Ayre, who laid the ground work for his future billion dollar company way back in 1994. Ayre recognised the growing importance of the Internet and saw that gambling was essentially tailor made for the digital platform. Experienced in coding and network design, he established Bodog to be a software support firm for established online gambling sites at the time, licensing his work to businesses for significant bank. Eventually, Ayre used his designs to establish his own online casino, poker and sportsbook operation, Bodog.com by the year 2000 to primarily service the rapidly growing United States Internet gambling market and its many demands.
Because Ayre created and owned the source code of his proprietary online gambling software, he was able to improve upon it and differentiate his Bodog brand from the other big casino and sportsbook sites he originally licensed his work to, and position the brand at the top of the game for the majority of the early 2000s. He also used his billionaire lifestyle and controversial playboy image, largely driven by media outlets who hounded him following his 2006 Forbes Magazine Billionaires edition cover story, to further popularise the Bodog brand.
The Bodog brand is still globally recognised as one of the biggest powerhouses in online gambling today, but its business model was forced to significantly change and adapt to strict online gambling laws introduced in the United States in 2006. The Unlawful Internet Gaming Enforcement Act (UIGEA) banned American financial institutions from processing payments related to online gambling in any form, and Bodog.com was one of the many Internet-based casino, racing and sports betting sites catering to players from the USA that was caught up in the storm it caused.
Bodog re-brands and Bovada is founded
Due to the strict new gambling legislation, Ayre sold the Bodog.com domain to Morris Mohawk Gaming Group (MMGG) and ceased using the Bodog brand in the United States market. Soon afterwards in 2007, a US federal court seized the domain and awarded it to 1st Technology, a company that had sued Bodog in the past for software infringement. MMGG settled the dispute in 2009 and reclaimed the domain and because they are a private company based in Kahnawake in Quebec, Canada, they would continue to accept US customers with its newly bought Bodog.com rights until 2011, when it re-branded the US-based online casino and sportsbook into the Bovada brand, transferring all of its existing players there to avoid further legal hurdles.

In 2012, the US government seized the vacant Bodog.com domain based on charges related to offering illegal gambling activities to US residents; however, because the domain's servers were owned, licensed and running in Antigua, the World Trade Organisation ruled subsequent lawsuits from various American state litigators as null due to Antigua and Barbuda's right to offer online gambling services to US citizens – a continuing argument worth millions of dollars which has been back-and-forth since an earlier 2003 ruling, when the US cracked down on several Antiguan and Barbudan gambling operations despite being out of American jurisdiction and the twin island nation successfully called upon the WTO to deem the US's involvement illegal (they won).
Best Bodog online casinos and sportsbooks in 2017
Today, Bodog.eu the Bodog Poker Network and several more Internet gambling operations cater to players from multiple regions in East Asia and Canada, with all of its US-based online casinos and sportsbooks operating under the Bovada brand. Ayre does not run the sites directly but instead licenses the Bodog brand to other operators and networks.
Bodog.eu – Online casino (Canadian players)
Bodog88.com – Comes under the 'Bodog Asia' umbrella, has online casino, poker, racing and sports (East Asia players)
Bodog99.com – Comes under the 'Bodog Asia' umbrella, has online casino, live dealer, poker (East Asia players)
Bovada.lv – Online casino, poker, racing and sports (North American players)
Horses.bodog.eu – Online horse racing sportsbook (Canadian players)
Poker.bodog.eu – Online poker network (Canadian players)
Sports.bodog.eu – Online sportsbook (Canadian players)
Other sites related to the Bodog brand
The owners of the Bodog brand and all of its sites also have other closely-related online gambling sites using Bodog Custom software similar to what's used on Bodog.eu and Bovada.lv. Despite the similarities, they are separate brands, similar to how Bovada operates yet is still closely associated with Bodog.
JoeFortune.com – Online casino, poker, racing and sports (Australian players)
Slots.com – Bitcoin mobile-only casino site (Multiple regions)
Slots.lv – Online casino (North American players)
Is Bodog safe and licensed?
Despite its turbulent history in regards to the United States laws shake-up in 2006, Bodog's multiple regional casino and sportsbooks brands have stellar reputations and are safe and trustworthy sites to gamble real money online on computer or mobile. Depending on the region it caters to, Bodog is licensed by multiple reputable advanced gaming jurisdictions, including the Antigua and Barbuda Financial Services Regulatory Commission's Directorate of Offshore Gaming for Bodog.eu, the Kahnawake Gaming Commission for Bovada.lv, and Curaçao eGaming for the Bodog Asia brands (Bodog88.com and Bodog99.com). All of the Bodog-branded and associated betting and casino sites are legally licensed and regulated, and in the case of the Bovada brand which caters to US players, based offshore and thus adhering to foreign jurisdiction legislation instead of breaking America's present day strict online gambling laws.
To play at our recommended Bodog and Bovada betting sites, click on any of our links listed in the content or tables above for exclusive welcome bonuses upon sign-up, including $3000 matched deposit welcome bonuses at Bovada.lv.