Australian A League Betting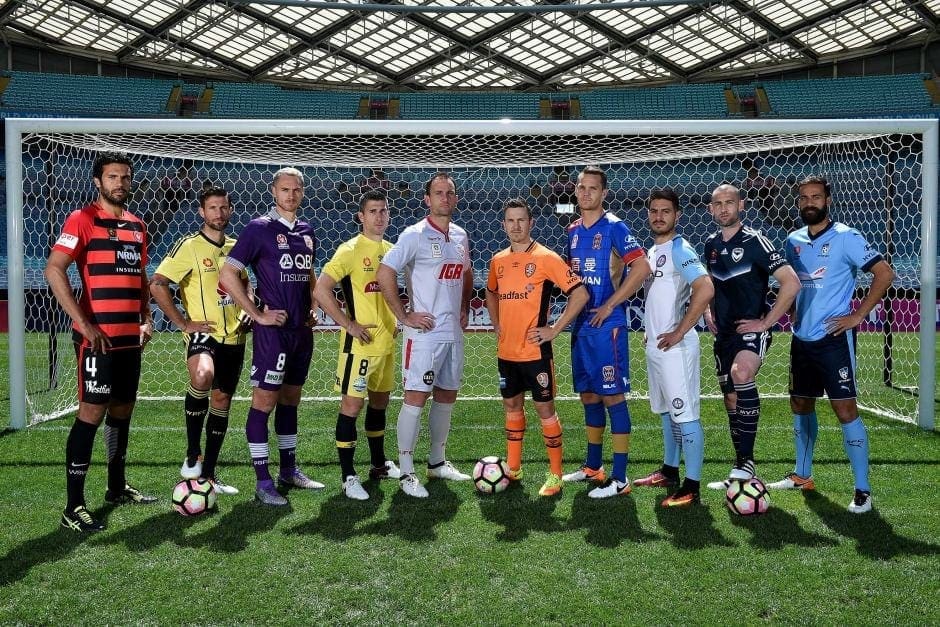 THE world is just starting to stand up and take notice of Australia's premier soccer league.
While it is still no where near the class of competitions like the English Premier League, Spanish La Liga, and German Bundesliga, the A-League has been given a huge boost thanks to a pair of wins by the Melbourne Victory over quality international clubs.
The Victory defeated Italian giant Juventus and then backed that up with a huge effort over top end Spanish club Atletico Madrid in the International Champions Cup.
It can only mean good things for the A-League, which was founded back in 2005.
It was the perfect time for a new league, because the previous National Soccer League had fallen into financial ruin and could not overcome bickering between clubs.
Frank Lowy was appointed the inaugural boss of the A-League, after the Federal Government launched an investigation and found the NSL was simply no longer a sustainable competition going forward.
Eight teams kicked off the first season of the A-League, but it was a year later when it really came into its own, thanks to a single penalty kick from John Aloisi.
His penalty propelled the Socceroos into their first ever World Cup and now the rest is history.
While clubs have come and gone, the A-League has managed to weather storm after storm and has become one of the premier club competitions in all of south east Asia.
There are now 10 teams that play in the league:
Adelaide United
Brisbane Roar
Central Coast Mariners
Melbourne City
Melbourne Victory
Newcastle Jets
Perth Glory
Sydney FC
Wellington Phoenix
Western Sydney Wanderers
Here is our guide to the A-League, what it is and what to look out for when betting on it.
Best bookmakers to bet on A-League with
Ok, First thing is first. If you want to land yourself a bet on Australia's best soccer competition, you need to find a good bookie. Forget about trawling the internet, we have done all the work for you. This group of six online bookmakers offer the most competitive odds and the widest variety of markets. Make sure you sign up with more than one to ensure you can get the best odds on your chosen events.

Featured casinos
2016-17 A-League betting odds
Perth Glory ($5.50)
Adelaide United ($6)
Melbourne City ($6)
Melbourne Victory ($6.50)
Western Sydney Wanderers ($7)
Sydney FC ($8)
Brisbane Roar ($8)
Wellington Phoenix ($13)
Newcastle Jets ($34)
Central Coast Mariners ($61)
Odds provided by WilliamHill.com.au
A-League popular betting markets
Win-Draw-Win
Correct Score
Total match goals
First goal scorer
Last goal scorer
Premiership
Champion
Golden Boot
A-league betting tips
As we said before, the international soccer community has finally started to take the A-League seriously and the same could be said about the punting community. With every game covered across Pay TV and free-to-air, the A-League offers a great opportunity for punters to enhance their sporting experience. While competitions like the Premier League still attract the punters' dollar, more and more are turning to the A-League and the bookmakers are following suit. Here are a few tips to help you get the best experience out of your A-League betting hopes.
Gamble responsibly: If you're going to have a bet on the A-League – or any other sport for that matter – we must caution you to make sure you're betting with money you can afford. Please ensure you've met your obligations for the week, the rent or house loan has been paid off, utilities covered and food is on the table for your family, before you decide to splurge on the punt.
Home ground advantage: As with most sports, several of the A-League clubs have a pronounced home ground advantage. And others are very poor travellers. While of course there can be upsets, it is often easy to predict who will win a game, just by looking at the records of the teams at home and away. There are some big trips in the A-League – like New Zealand to Perth, so be wary and know where your teams are located.
Marquee men make a difference: The A-League is beginning to attract some superb talent from all over the world and that increases the overall quality of the competition. While it lacks the overall depth of some of the bigger leagues, it can attract classy men from all over the world. Stars like Alessandro Del Piero, William Gallas, Dwight Yorke, Emile Heskey and Robbie Fowler have graced our shores and, when they played, their teams usually won.
Look deeper than the glitz: Melbourne Victory and Sydney FC are considered the competition's glamour clubs and they are both very good sides. But it's not simply a case of lock them in every week. Often the odds will be dictated by the name of the team and nothing else, meaning you can certainly find some superb odds on underdog teams that have a great chance of winning.
Forget the goal less draw: Critics of the A-League say that it is a bunch of blokes running around for 90 minutes without scoring a goal. But, in reality, there have been less than 70 goal less draws in the competition's 10-year history. There will almost always be a score in the game, so get around the correct score bets, but forget about picking the boring 0-0 result.
Best players to ever play in the A-League
We've already mentioned some premier talent from across the world, but who are among the best players ever to spend an Australian summer down under?
Thomas Broich: A pair of Johnny Warren Medals, plus a supreme ability to control a game from start to finish make the Brisbane Roar's Thomas Broich arguably the best player ever to play in Australia. That's not to say he is the most talented, but, on performance alone, it is hard to go past the German star, who has won three titles with the Roar.
Besart Berisha: If he plays for your team, you love him. If he plays against it, you love to hate him. But there is no doubt this man is the best striker ever to grace our shores. Now calling Melbourne home, Belisha needs 10 goals in 2016-17 to become the all-time leader in strikes – with a ridiculous 81 win just 130 appearances.
Archie Thompson: To give you an idea how good Berisha's strike rate is, Thompson, he of the golden smile, leads the competition all-time in goals, with 90, but it took him 224 games to do. And that's pretty good going. The Socceroo never quite made it big on the international stage, but he is a beloved face in Melbourne, where he won a title with the Victory.
Kevin Muscat: We really need to get off the Victory wagon, but it's hard to go past this bloke for the best defender in the game. Much like Berisha, you either loved him or you hated him, and perhaps you didn't respect him, but every time he played, the forwards knew they were in for hell. He now stands on the sidelines as the coach of the Victory and he is still as angry and combative as ever.
Michael Theo: More titles, more premierships than any other player. Perhaps the best goal keeper to ever play in the A-League and, if not that, then certainly the most successful. He won two titles with the Victory and three with the Roar and finished top of the table four times in a glittering career that would be the envy of every other A-League goal keeper.
Dwight Yorke: The man who put the A-League on the map. The former Manchester United jet was the first really big signing the competition could hang its hat on. And man, did he deliver. He led Sydney FC to the title in his only season in Australia and the A-League was all the better for the trailblazer.
Alessandro Del Piero: Was as old as father time when he arrived in Australia, but the Italian star, who made his name as a goal machine with Juventus, could lay claim to being the most talented player ever to step on an Australian soccer pitch. The fans came form every where to see him play and he did not disappoint, providing highlight reel plays almost weekly in his two-year stint.