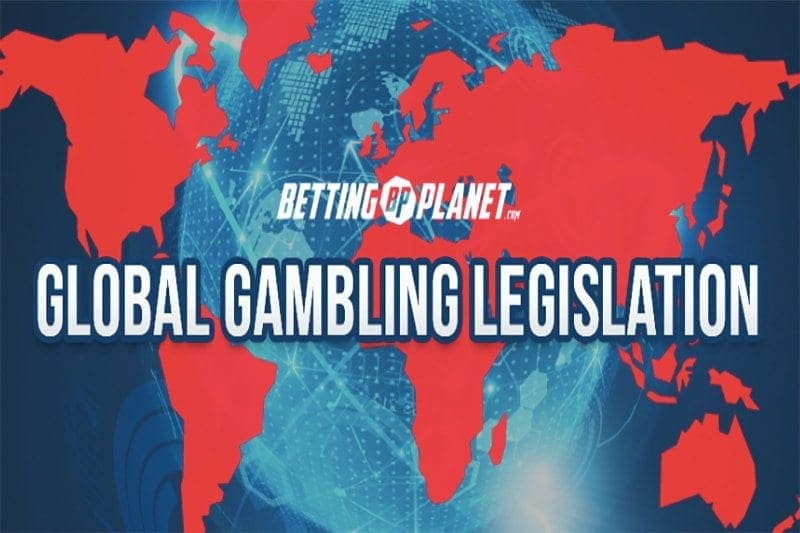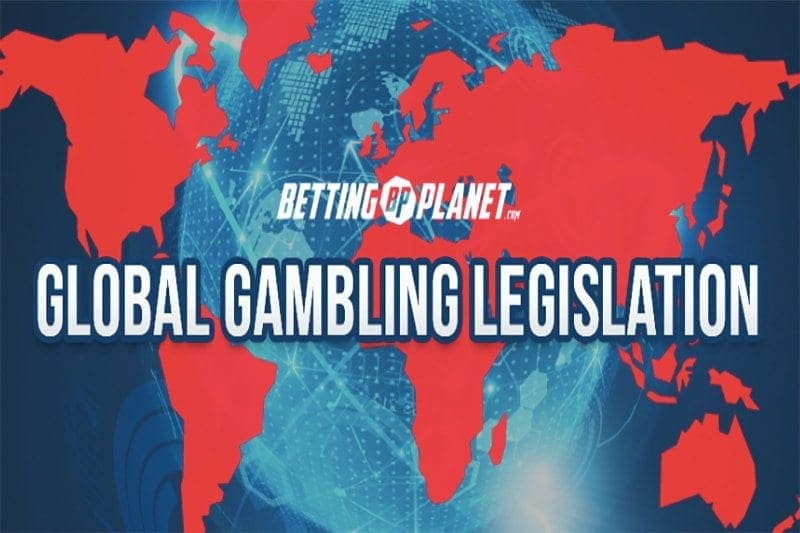 IT'S a new week and plenty of new gambling changes have taken place all around the world, which could impact you as a player, operator or every day person. Our weekly column covers new laws, news updates, and industry changes occuring right around the globe.
If you think we have missed an important news story, send us an email at [email protected] or leave a comment at the bottom of the page.
This week, Australians may no longer be able to bet on the outcome of Australian lotteries due to licensing changes. In Kenya, new policies have been proposed to push sports betting winners into saving their money. Meanwhile, US gambling experts have written a paper featuring recommendations for the Japanese casino industry. Scroll down to find out more.


Australian online lottery betting to be banned
The Australian lottery betting site, Lottoland, has agreed to a ban on accepting bets on Australian lotteries. The online bookmaker has been fending off attacks from the official lottery operator, Tatts, for some time now. The Northern Territory Attorney General, Natasha Fyles, recently advised the NT regulator, which licenses Lottoland, to change its licensing requirements to ban all betting sites from accepting bets on Australian lotteries. The online lottery site still accepts bets on international lotteries.
The second verdict on the Tabcorp-Tatts tie-up is set to be handed down by the end of the week. The Australian Competition Tribunal was required to review the decision to approve the merger between Australia's two gambling companies after the Federal Court approved an appeal by the Australian Competition Consumer Commission.
UK gambling regulator releases plan to improve industry
The UK Gambling Commission has released plans for a three-year strategy for the gambling industry and it features five main points. These points address consumer protections, including responsible gambling practices, as well as strategies to raise industry standards, optimise lottery returns, and improve the overall operations of the UKGC. The strategy aims to deliver a fairer and safer gambling environment, in line with the new regulations that have recently been enforced.
This week, it was revealed that the founder and boss of UK betting site Bet365, Denise Coates, made £217 million in 2016. The company made a profit of £525 million, after a record £47 billion in bets were placed last year. Coates, who purchased the domain for £19,000 off eBay and started the online betting company in a Portakabin 17 years ago, is considered to be the highest paying boss in Britain. Anti-gambling campaigners have pointed out that her pay packet has come at the expense of those who have a gambling addiction.
Work commences on NFL stadium in Vegas
The details of the gambling package Pennsylvania passed last month have been revealed, and the 939-page document that Governor Tom Wolf signed into law is attracting attention due to one condition. The stipulation, which failed to receive any attention due to the legalisation of online gambling in the US state, says: "A Category 4 slot machine license may not be located in a sixth-class county which is contiguous to a county that hosts a Category 2 licensed facility." Since Mount Airy Casino Resort in the Pocono Mountains is a Category 2 casino, the three counties surrounding the venue will not be able to have slot machines.
Following the tragic Las Vegas Massacre last month, Boyd Gaming has changed its Do Not Disturb policies at all 10 of its casinos. From now on, security personnel will enter rooms after 48 hours, irrespective if the Do Not Disturb sign is still hanging. The change in policy is due to the lone gunman who killed more than 50 at the Route 91 festival, had been in his bedroom for three days, without any staff checking on him. If they had, they would've discovered the 23 guns and thousands of rounds of ammunition.
Construction has commenced at the future home ground of the Las Vegas Raiders. A ceremony to celebrate the National Football League (NFL) Las Vegas stadium took place on Monday night, with NFL Commissioner, Roger Goodell, Nevada Governor, Brian Sandoval, and team owner Mark Davis all present. The ceremony, which was held at the Interstate 15 and Russell Road site, began by remembering the victims of the Las Vegas Massacre.
Indian state introduces laws to stamp out illegal gambling
The Telangana legislative council passed the Telangana Gaming (Amendment) Bill 2017 this week, after it passed the lower house on November 13. The bill bans both online gambling and games of skill, such as rummy, in Telangana. Home Minister, Naini Narshimha Reddy, said online gambling operations in the Indian state have continued to operate despite a zero tolerance policy. He said that the strong measures included in the bill, such as preventing access to gambling sites via VPNs, could curb illegal gambling.
International gambling operators increasing in Sweden
Offshore online casinos and gambling sites are increasing in Sweden, according to new figures released by the Lotteriinspektionen gaming regulatory body. The figures reveal that the Swedish gambling market is worth SEK 16.5 billion as of September 2017, which is a 3 percent increase than what it was worth at the same time last year. While Swedish licensed gambling operators held a SEK 12.5 billion share of the total market, international operators' share reportedly climbed 11 percent to more than SEK 4 billion.
Kenyan winnings spent, not saved
Kenya's Capital Markets Authority (CMA) has suggested betting companies offer winners the chance to invest their winnings instead of spending them. According to the Director of Regulatory Policy and Strategy at the CMA, Luke Ombara, nearly all the winnings won via betting on sports in Kenya are spent. Ombara said winners should invest in capital markets as a way to save their winnings. As a result, the CMA has proposed a new policy which rewards betting firms with lower taxes if they pay winners by purchasing bonds or shares in companies. It has been submitted to the National Treasury and could be successful given the recent uniform 35 percent tax hike on gambling companies.
French lottery launches esports betting site
The announcement of the shared online poker liquidity deal has paid off for France, with the country's regulator revealing an 11 percent revenue increase during July, August and September of this year. Overall poker revenue rose 11 percent to €58 million, including profits in both cash games and tournaments. It has been six years since online poker revenue showed year-over-year gains, suggesting French poker players are preparing for the shared poker pool with Italy, Spain and Portugal.
The country is also moving into esports betting with France's national lottery, Francaise Des Jeux, teaming up with Sportradar to launch a social esports betting site. The site, parionsesport.fr, is the first national esports betting platform backed by the national lottery and it aims to target millennials. However, since French law does not allow real money wagering on events which aren't classified as traditional sports, the online site has had to adopt a free betting system where players bet with credits.
Japan receives casino industry recommendations
American gambling experts have advised Japanese lawmakers, who are responsible for drawing up the framework for the country's new Integrated Resorts, to manage problem gambling and drinking, as well as keep crime out. The International Gaming Institute of the University of Nevada, Las Vegas has issued conclusions and recommendations on how casinos could work in the country, while still supporting Prime Ministers Shinzo Abe's plans to boost tourism.
International casino operators have been monitoring the progress of the Integrated Resorts Implementation bill, with Caesars Entertainment the latest to go all in on not one, but two, casinos in Japan. The casino conglomerate has unveiled plans for two resorts located in Osaka and Tomakomai and has allotted around $5-10 billion to build each facility.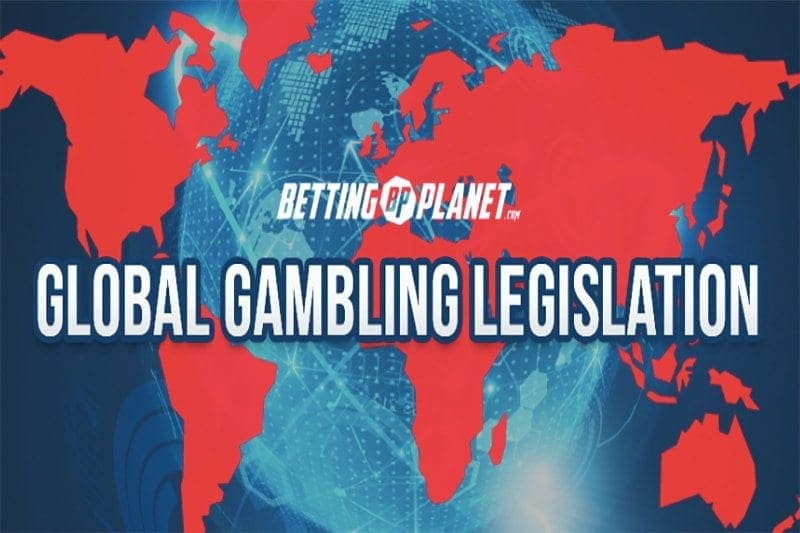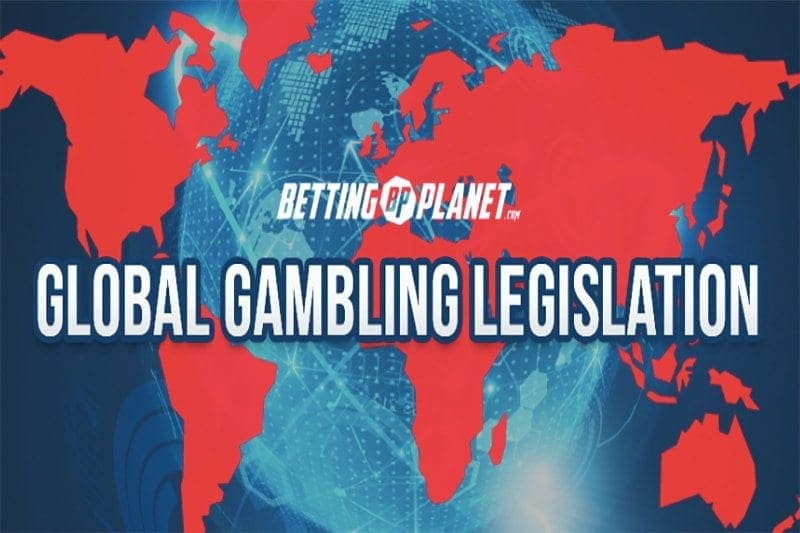 WELCOME back to our weekly column which reports changes in the gambling industry.
We travel Down Under and across the ocean to the US, UK, and the rest of the world to review any movements which could impact you as an online casino player or betting site punter.
If you have a news story of your own, send an email to [email protected] or leave a comment at the bottom of the page.
This week we kick things off with an unusual story about a man pleading guilty to doubling his winnings by using photocopied tickets at an Australian casino. In the US, online gambling legalisation is still on the cards, while a poll has revealed a change in attitudes towards sports betting. Meanwhile, Macau has released new information on the VIP room smoking ban. Find out more below.


Australian photocopies winning casino tickets to double winnings
A new $AUD10 note has been released in Australia and it has already caused a stir among automatic cash users. TAB machines where punters place sports bets, as well as poker machines (slots), are reportedly rejecting the $10 note. The Reserve Bank Australia, which will be releasing $20, $50 and $100 notes in the future, said companies have had six months to get their software compatible.
The Australian Competition Consumer Commission (ACCC) has filed an application with the Australian Competition Tribunal, requesting a new hearing on the Tabcorp tie-up with Tatts. The ACCC believes that the Tribunal has run out of time to make a decision based on the May-June hearing and wants a fresh hearing to review new evidence. The Tribunal has announced that a new hearing will take place on October 24, which will consider both the original applications and the new evidence submitted since June.
A man has been found guilty of photocopying poker machine (slots) tickets and getting his partner to cash in the original ticket at a Darwin casino, to reap double the winnings. The perpetrator was sentenced to two years' good behaviour bond and ordered to pay a few $AUD300 in fines.
America wants to a legalised sports betting industry
The Washington Post and University of Massachusetts (UMass) Lowell have surveyed 1000 Americans regarding a legalised sports betting industry. The findings revealed a shift in perceptions, with 55 percent supporting the idea of wagering on sporting events, and 33 percent opposing it. The results have been compared to a similar study performed in 1993, which revealed 56 percent of respondents were against sports betting, while only 41 percent supported it.
Hawaii has been cracking down on illegal gambling for months now, but police have arrested 35 people since August alone. The state bans gambling dens and underground slots parlours, along with all forms of wagering. Police authorities have estimated that there are around 100 illegal operations in the state, which have been warned to stop.
Meanwhile, Pennsylvania and Michigan still have plans to legalise online gambling, despite several set backs. Pennsylvania has been considering legalising online gambling to fill a hole in the budget but the Senate and House of Representatives have argued over the finer details. While no progress has been made, a regulated online gambling industry could still happen. In Michigan, the online gambling debate only started last year but it made some progress this year. Although it has stalled, local media reports state that it could still happen in 2017.
UK bookmaker turns its back on industry
The UK gambling industry has suffered ever since the country's regulator released problem gambling rates to the media. The Labour Party has been coming up with ways to combat the high incidence rates, and now the Deputy Leader of the Labour Party, Tom Watson, is calling on UK bookmakers to pay for the treatment of gambling addicts. The country's prominent gambling charity, GambleAware, wants the gambling industry to donate 0.1% of gross gaming yield to to fund problem gambling awareness and treatment services.
As UK gambling operators await the triennial review of the gambling industry, one bookmaker is breaking ties by calling for a reduction on Fixed Odds Betting Terminals (FOBTs) stakes. Paddy Power Betfair chief executive, Breon Corcoran, wrote to Britain's parliamentary under secretary of state for sport, Tracey Crouch, stating that the government should reduce the maximum stake on FOBTs from £100 to £10 as the issue has become 'toxic'. The government has recently been facing increased pressure to reduce the maximum stakes from £100 to £2.
Meanwhile, the industry is gearing up for the first-ever Responsible Gambling Week commencing on October 12 and running until October 18. Run by the Industry Group for Responsible Gambling, the initiative will see UK online casinos and betting operators, as well as bingo clubs, land-based operators and arcades rub shoulders.
Gibraltar lottery company launches insurance business
Lottoland Gibraltar has announced that it has launched a financial company, known as Fortuna Insurance. The company, which consists of five experts, will provide insurance and gaming analytics to Lottoland, while reducing the risk of using third party coverage to cover the equivalent jackpots of international and local lottery draws.
Germany may not get to regulate gambling
Time is running out for the Interstate Treaty on Gambling in Germany and things aren't looking good with the Schleswig-Holstein government recently voting against the amendments introduced to the legislation in March. The Treaty, which legalises and regulates sports betting in Germany, needs the approval from all 16 states before being implemented. It's unlikely the treaty will be instated, causing uncertainty for operators which have expressed interest. Meanwhile, the northernmost state has announced plans for its own legalised online gambling industry, calling for regulated online casino gambling as well as legalised sports betting.
Macau's new casino smoking rules
Macau has been cracking down on smoking in the country's casinos, and has announced the latest rules for the VIP smoking lounges. They were originally exempt from the casino smoking ban, but have since been included under new legislation. However, operators can install gaming-free smoking lounges in the high roller areas, according to the new rules. The new information released this week by the Secretary for Social Affairs and Culture, detailed that gaming tables and slot machines have to be at least three metres from the entrance of smoking lounges. If there is a wall separating the lounge and casino, then the distance can be reduced to two metres. The smoking lounge must also have a single entrance, with automated sliding doors. Smoking in these lounges must stop two hours before cleaning, with cleaners required to wear masks.
Switzerland compromises to introduce new gambling rules
The Swiss government has agreed to a tax scrap on lotteries and sports betting winnings under CHF1 million in order to move forward with new gambling legislation. The government has been attempting to implement tighter rules which protect vulnerable players and prevent money laundering but has faced several hurdles. The new laws will replace the Lotteries and Betting Act 1923 and the Gambling Act 1998. Under the new gaming legislation, only licensed betting sites in Switzerland will be able to operate in the country, while all winnings from online gambling will be subjected to income tax. The gambling bill needs to pass the final vote before being signed into law.
Philippines risks oversupply of casinos
The Philippines Anti-Money Laundering Council has announced it will be releasing new rules and regulations regarding money laundering policies by the end of October. The new rules will impact the Philippines casinos, which have been defined as 'covered persons' under the amendments to the Anti-Money Laundering Act 2001. The rules include the implementation of the Know Your Customer process, as well as monitoring suspicious behaviour and keeping a record of large cash transactions.
The country has received extra attention from foreign investors ever since it announced that the Philippines Amusement and Gaming Corporation (PAGCOR) would be selling off its casinos. However, industry insiders like Razon are reportedly stating that the country risks oversupply and over investment within the casino industry, which would cause "cannibalisation" over time.