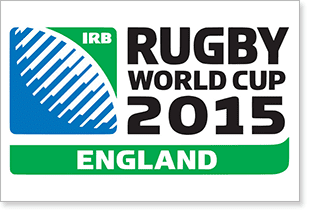 Who: All Blacks vs. Argentina Pumas
When: Monday, September 21, 1:45am
Where: Wembley Stadium, London
2011 Rugby World Cup champion New Zealand is back to defend its title in England.
And what better opportunity for the All Blacks to open their account than against Argentina?
The All Blacks are the favourites ($2.35 at Sportsbet) to win the World Cup next month and they are dominant favourites in the market against the Pumas on Monday.
These two teams have played against each other a lot recently as Argentina joined New Zealand, Australia and South Africa in the Rugby Championship, and even though they haven't enjoyed much success, they pose a first-up threat for the All Blacks.
New Zealand come into this game having throttled Australia in the Bledisloe Cup at Eden Park and even though they lost the Rugby Championship to Australia the week prior, they were able to gain plenty of momentum heading into this tournament.
Argentina will be wanting to secure a playoff spot as the top two qualify. In a pool that features plenty of minnows, we expect Argentina to play well against New Zealand and comfortably beat the other teams in the pool.
All Blacks vs. Pumas betting markets
It comes as a surprise to no one that the All Blacks are the overwhelming favourites against Argentina. This will be New Zealand's toughest pool game, however, and they won't be taking it lightly.
Expect a lineup featuring their top players and if the likes of Richie McCaw and Dan Carter play, the current points spread line might shift out a few points.
New Zealand – $1.03 (-21.5)
Argentina – $10 (+21.5 at Bet365.com)
We don't see any value betting on the head-to-head markets for either team. New Zealand will win this game, but the $1.03 is worse than bank interest and we would want $25 for Argentina to make the stab worthwhile.
The betting will come in the points spread market where Argentina are getting a try-three head start with bookmakers. The weather throughout the week is scheduled to be fine, but Monday morning is forecast for rain and this could factor into the betting.
The All Blacks have beaten the Pumas by 21 points in their last two games, which puts this total right on the mark. Punters need to figure out whether the All Blacks will be more of a scoring threat in the World Cup, or if they will play a much tighter game first up.
Argentina's last test was a stunning upset over South Africa so their confidence will be sky-high. Based on this, we're favouring the always-tough Pumas to keep this game tight throughout.
The margin betting markets is where punters of the All Blacks can make some money for their multi-bets. New Zealand are heavy favourites to win by 13 points or more and it provides a nice 7.5-point gap between the margin betting and the points start option.
New Zealand 13 and over – $1.30
New Zealand 12 and under – $3.50
We think Argentina will keep the game under the 21.5 point start, but not within 13 points. New Zealand should win by at least two tries and adding the $1.30 into multi-bets can take a medium sized profit into a big one.
Alternatively, our bookmakers offer alternate points starts and here's a couple of value options available.
New Zealand -16.5 ($1.50)
Argentina +16.5 ($2.45)
New Zealand -26.5 ($2.45)
Argentina +26.5 ($1.50)
There is nothing wrong with taking the $1.50 with Argentina to get a few extra points. This game could be a point or two either side of the 21.5, so getting +26.5 is an added bonus.
Throw Argentina +26.5 ($1.50) into multi-bets and get your week off to a winning start.
Current All Blacks squad
The team lineup for both teams hasn't yet been decided, but we've listed the players that are up for selection in the first game of the World Cup. Look for these names in the first tryscorer markets, in particular the All Blacks outside backs in Ben Smith, Sonny Bill Williams and Ma'a Nonu which will all be well favoured to score first on Monday morning.
Forwards:
Ben Franks
Brodie Retallick
Charlie Faumuina
Codie Taylor
Dane Coles
Jerome Kaino
Keven Mealamu
Kieran Read
Liam Messam
Luke Romano
Owen Franks
Sam Cane
Sam Whitelock
Tony Woodcock
Victor Vito
Wyatt Crockett
Backs:
Aaron Smith
Beauden Barrett
Ben Smith
Colin Slade
Conrad Smith
Dan Carter
Julian Savea
Ma'a Nonu
Malakai Fekitoa
Mehe Milner-Skudder
Sonny Bill Williams
Tawera Kerr-Barlow
TJ Perenara
Waisake Naholo
If Ben Smith, Ma'a Nonu and Sonny Bill Williams play against Argentina, we like them in the try scoring market. All three players should be within $2.40-$2.80 to score a try throughout the game and the All Blacks should get plenty of scoring opportunities.
The smokey is Fijian-born winger Waisake Naholo who is famously returning from a broken leg. His natural remedies sees him return to the field much sooner than expected and he brings immense power and speed to the All Blacks line up.
Argentina World Cup squad
Argentina's big names are all there for the 2015 World Cup. Prop Marcos Ayerza has plenty of experience with 60 caps and he will power the forward pack which features Toulon flanker Juan Martin Fernandez Lobbe.
Horacio Agulla provides some experience in the back line, but many of their players don't have much experience, especially in World Cups.
Forwards:
Agustin Creevy
Julian Montoya
Marcos Ayerza
Juan Pablo Orlandi
Ramiro Herrera
Lucas Noguera Paz
Nahuel Tetaz Chaparro
Matias Alemanno
Mariano Galarza
Tomas Lavanini
Guido Petti Pagadizabal
Juan Martin Fernandez Lobbe
Juan Manuel Leguizamon
Pablo Matera
Javier Ortega Desio
Facundo Isa
Leonardo Senatore
Backs:
Tomas Cubelli
Martin Landajo
Santiago Gonzalez-Iglesias
Nicolas Sanchez
Marcelo Bosch
Jeromino de la Fuente
Juan Martin Hernandez
Matias Moroni
Juan Pablo Socino
Horacio Agulla
Santiago Cordero
Juan Imhoff
Lucas Gonzalez Amorosino
Joaquin Tuculet

THE JOY of victory in the first leg of the 2015 Bledisloe Cup did not last long for the Australians, who fell to an irresistible All Black outfit on Saturday night.
Facing a home ground advantage that statistically would rival any in world sport, the Wallabies went into Eden Park knowing no visiting team has won there since 1994.
The All Blacks, which were celebrating captain Richie McCaw's 142nd test (a world record), absolutely obliterated the Wallabies 41-13 and confirmed themselves as solid favourites for the upcoming 2015 World Cup in England.
New Zealand are currently $2.37 favourites for the World Cup at Sportsbet and will bring in plenty of momentum after beating Australia.
There are many All Blacks which will be leaving the squad post-World Cup, so this is their last chance to win a major trophy.
To make matters worse for Australia, the selection of trouble-making Quade Cooper seemingly backfired, as the no.10 was yellow carded after committing a penalty try offence.
Cooper tackled All Blacks half Aaron Smith around the head as he was about to score and referee Nigel Owens didn't hesitate in calling the foul a penalty try and giving Cooper 10 minutes in the bin.
Speaking of Cooper, Wallabies winger Adam Ashley-Cooper believes his team can use that loss to their advantage come World Cup time this September.
"I think what we'll draw back on is just how much the boys are hurting," Ashley-Cooper said.
"That pain doesn't go away easily, but you can use that.
"If you can turn that into a positive, that's what we'll try to do. We'll remember this night, we'll remember what we felt after the game and we'll look to use that.
"My focus now moves towards the World Cup. I'll put that behind me, use it as fuel and hopefully do some special things over in England."
Despite winning impressively two backs ago in Sydney, Australia are on the fourth line of betting for the World Cup at $8 with CrownBet.com.au.
Ashley-Cooper was happy with Australia's Rugby Championship win and he feels his side knows how to bounce back from a loss.
"We've just got to cop that on the chin," Ashley-Cooper said.
"They [All Blacks] were the better team on the night, they deserved to win. For us, there's still a lot of belief amongst the team.
"We're doing some great things. We have to eat a little bit of humble pie there, but like any other loss, you respond and better yourself."
Cheika defends Cooper selection
Wallabies coach Michael Cheika came under fire prior to starting Quade Cooper at 10 for the Bledisloe Cup last Saturday and he's copping even more criticism now.
Cheika didn't apologise over his selection of Cooper, saying after the game that he felt he had performed well before the high shot on Aaron Smith.
"The start of the game, that initial period, was when we were looking our best in attack," Cheika said. "I thought he put us in a good position early on and made some good plays and led us around the park well, until he had to leave the field."
Cooper wasn't feeling sorry for himself after getting sent to the bin, but he wishes he could have helped his team out more.
"It was tough, being in the sin bin, watching the boys do the best they could a man down," Cooper said.
"Having to do that against the best team in the world is very tough.
"It was hard watching on but we'll continue to try and get better. But I felt that when I was out there I was able to do everything that was required of me. I felt that I was getting better and better."
Like his teammates, Cooper feels confident heading forward into the World Cup.
"I have confidence in myself and the team," Cooper said.
"We're working very hard to have something special here, on and off the field.
"This team is bonding together very tightly and for myself, I'll continue to work as hard as I can to make sure I can perform on the big stage."
2015 Rugby World Cup betting
New Zealand are the dominating favourites at $2.37 with host-nation England at $4.50. South Africa toppled down the world rankings after losing to Argentina two backs ago, but they remain well-liked in the market at $6.50.
Ireland are currently, and surprisingly, ranked second in the world, but the bookmakers aren't giving them much respect at $9. Ireland are one of many teams to have never defeated the All Blacks, so winning does seem unlikely unless another team knocks the AB's out first.
2015 Rugby Union World Cup odds:
New Zealand – $2.37
England – $4.50 at Sportsbet.com.au
South Africa – $6.50
Australia – $8
Ireland – $9
France – $19
Wales – $21
Argentina – $81
Scotland – $201
Samoa – $301
Tonga – $1001
Georgia – $2001
Canada – $2001
USA – $3001
Romania – $5001
Namibia – $5001
Uruguay – $5001

Wallabies vs. All Blacks from 5.35pm AEST, Eden Park, New Zealand
THE BLEDISLOE Cup is on the line at Eden Park this Saturday and the Australian Wallabies are looking to end an 11-year winning streak at that venue.
The All Blacks looked out of sorts last Saturday in Sydney, but rest assured they will come out firing as they look to defend the Bledisloe Cup on a ground they simply don't lose on.
The last time the All Blacks lost at Eden Park was in 1994 and the bookmakers haven't missed a beat. Despite putting in one of their worst performances against Australia, the bookmakers have made the All Blacks very short favourites to retain the Bledisloe Cup for another year.
Both teams are preparing for the World Cup in just over a month and winning this game will give either team good momentum leading into that.
Both teams have strong line ups and this game could go either way.
Bledisloe Cup Game 2 odds
New Zealand – $1.22 (-10.5)
Australia – $4.00 (+10.5)
It's not surprising that the All Blacks are the warm favourites for this clash, but we're expecting plenty of money to come rolling in for the Australians.
The $2.80 looked like value last week, therefore, the $4.00 available this week looks even more so. We are not saying Australia are going to win, because history tells us they won't even get close, but their head-to-head price looks tasty regardless.
The points spread line will get the bulk of the attention from punters. The line is 11.5 at some outlets, including CrownBet.com.au, so if you're looking at taking Australia with the points, it's best to head there.
On the contrary, if you want to back the All Blacks, the -10.5 is the better option at $1.90 with Sportsbet.com.au as you have more chance of covering.
Margin betting market:
New Zealand 13+ @ $2.10
New Zealand 1-12 @ $2.50
Australia 1-12 @ $5.25
Australia 13+ @ $14
Draw @ $26
Punters that expect the All Blacks to win convincingly will be looking towards the New Zealand 13+ option at $2.10.
The price is a little higher and most punters thinking is that if the All Blacks are going to win by 11, they will probably also cover a line of 13. The most common winning margins in rugby union are 3, 5, 8, 10 and 13, therefore there is no real risk in the points differential between the 10.5 and the 13+.
Bledisloe Cup winning predictions
There are a few ways to bet the Bledisloe Cup this Saturday and we have listed them below.
Take the All Blacks to win at $1.22 and add some value in your multi-bets.
More risk, but take the All Blacks at either -10.5 or 13+ at $2.10.
Abandon all theory and take Australia to win at $4.00
We think the All Blacks will come to play this weekend. New Zealand would likely go into disarray if they were to lose their last two matches heading into the World Cup, so we can't see them losing this game.
The Eden Park hoodoo is real and for some reason or another, the All Blacks simply don't lose in Auckland. The sold-out crowd dressed in black is a daunting place to play rugby, so expect a more dominant display for the world's best team.
Team line ups and first try scorer odds
All Blacks:
Julian Savea – $8.50
Nehe Milner-Skudder – $8.50
Ben Smith – $11 at CrownBet.com.au
Conrad Smith – $15
Ma'a Nonu – $15
Aaron Smith – $15
TJ Perenara – $17
Malakai Fekitoa – $17
Kieran Reid – $17
Colin Slade – $21
Dan Carter – $21
Jerome Kaino – $21
Sam Cane – $21
Victor Vito – $21
Richie McCaw – $21
Dane Coles – $26
Kevin Mealamu – $26
Brodie Retallick – $36
Sam Whitelock – $41
Tony Woodcock – $46
Nepo Laulala – $46
Wyatt Crockett – $46
Owen Franks – $46
Wallabies:
Kurtley Beale – $15
Henry Speight – $15
Adam Ashley-Cooper – $15
Israel Folau – $15
Tevita Kuridrani – $20
Matt Toomua – $26 ($6 to score any time at Sportsbet)
Matt Giteau – $26
David Pocock – $34
Wycliff Palu – $34
Nic White -$34
Quade Cooper – $36
Michael Hooper – $41
Tatafu Polota-Nau – $46
Scott Fardy – $46
Stephen Moore – $51
Will Skelton – $56
James Horwill – $67
Sekope Kepu – $67
Scott Sio – $67
Dean Mumm – $67
Kane Douglas – $67
James Slipper – $81
Greg Holmes – $81