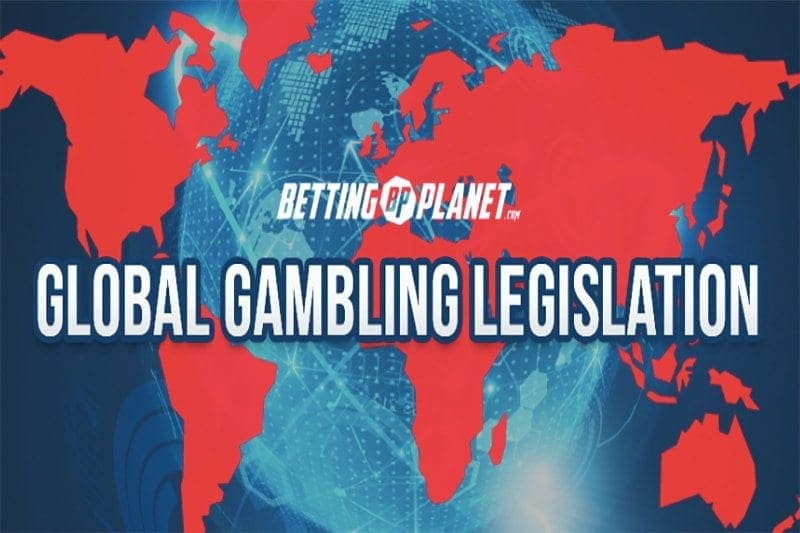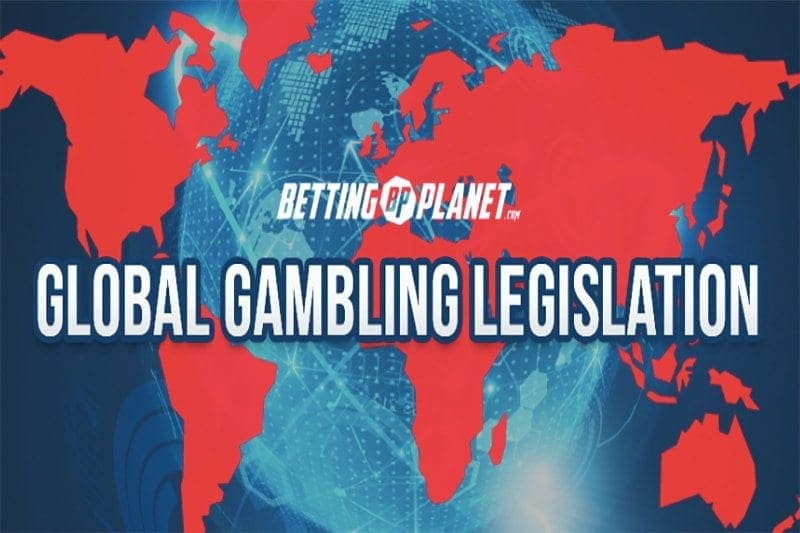 Welcome back to our global gambling column, where you can learn about how sports, racing and gaming industries operate around the world. We include the latest legislative announcements, plus any important news which might impact the global gambling industry. Stay up to date, and come back each week.
This week, an Australian betting site ventured into the world of bitcoin betting, though it didn't last long. We also touch on what's been happening at the ICE Totally Gaming 2018 event and check out what's making news around the rest of the world including Germany, the Philippines and Russia.


Australian betting site launches bitcoin betting
Australian licensed online betting site, Neds.com.au, recently launched a cryptocurrency betting platform, which was taken down within hours. The crypto betting platform, developed by the online bookmaker's technology team, allowed registered punters to deposit, bet and withdraw with bitcoin. However, within a few hours the Northern Territory gambling regulator, which licenses all Australian betting sites, sent an email ordering all cryptocurrency operators to stop services. The instantaneous response leaves the future of bitcoin betting in Australia in the dark.
Australian pay TV wants exemptions to gambling ad restrictions, set to come into effect in March, arguing several of its channels attract a small viewership. Last year, the government announced a media reform package, including clamping down on gambling ads TV and radio networks broadcast during sporting events. Free TV and Commercial Radio Australia has released draft codes including exemptions to the 5:30am to 8:30pm gambling ad ban during live sporting events. Although online bookmakers have slammed the loopholes, supporting a critical response to concerns children are being exposed to gambling, Foxtel believes its niche channels attract a small audience in contrast to the mass exposure free-to-air channels provide.
American state opens online gambling applications
Pennsylvania's Gaming Control Board will open applications for online gambling licenses from April 2, cementing Pennsylvania as the fourth state to legalise and regulate online gambling in the US. There are 13 gambling licenses up for grabs, with one available per land-based casino operator under the H 271, which passed last year. The bill also includes regulations allowing sports betting to be offered in the state if the Supreme Court rules in favour of New Jersey repeal of the Professional and Amateur Sports Protection Act (PASPA) 1992.
Americans reportedly wagered a record $USD158.6 million at Nevada's legal sportsbooks on the 2018 Super Bowl, with more expected to be wagered offshore (estimated at around $4.76 billion). Sportsbooks reportedly only kept $1.2 million, recording a win of just 0.7 percent, the lowest it has been in 10 years.
US casino tycoon, Steve Wynn, has stepped down as CEO of Wynn Resorts, following sexual assault allegations. Several women have come forward revealing their stories of unwanted advances and sexual misconduct. Wynn Resorts released a statement asserting that Matt Maddox has left his role as president to resume the position.
UK gambling regulator calls for sexism crackdown
Bonus terms are about to become a lot clearer to UK gamblers after an investigation by the Competition and Markets Authority (CMA) prompted regulatory intervention. The CMA found five online bookmakers featured vague terms attached to bonus bets, including William Hill, forcing the operators to change or face possible disciplinary action. As a result of the investigation, the CMA wants the whole sector upholds total transparency when issuing offering online gambling promotions, including removing wagering requirements before withdrawals.
The CMA has also launched an inquiry into the proposed merger between gambling giants GVC and Ladbrokes Coral. The watchdog will review if the merger meets the provisions of the Enterprise Act 2002 and whether it will weaken industry competition. Interested parties have been invited to comment by February 21.
The ICE Totally Gaming Conference 2018 commenced in London this week, featuring keynote speaker Sky Bet CEO, Richard Flint, who discussed the industry's problem gambling rates. Highlighting the urgent need for the industry to address that it has a problem, Flint has urged operators to use data available to them to monitor customer behaviour, educate on gambling harms and intervene when necessary. He also called for the establishment of an industry ombudsman to free up the Independent Betting Adjudication Service (IBAS) for other responsible gambling issues.
The UK Gambling Commission (UKGC) doesn't just have a problem with gambling harm, but inequality within the industry. The regulator called out sexist behaviour at ICE, where female pole dancers, a Playboy show by Microgaming, and hostesses wearing swimsuits were in attendance. The UKGC's chief executive, Sarah Harrison, threatened to boycott the event if it didn't attempt to stamp out sexism in the gambling industry, which is seeing a rise in female gamblers. Her warning preluded hostesses revealing male guests harassed them at the event.
Denmark to block 24 gambling websites
Denmark Internet Service Providers (ISPs) have begun blocking 24 offshore gambling sites in the coming weeks, as ordered by the country's gaming regulator. Gambling operators can only accept Danish players if they have a license from the regulator, Spillemyndigheden, but it found 24 sites targeting Denmark gamblers without a license. After successfully winning a court case to order ISPs to block access on January 23, the 24 illegal gambling sites, including online casinos and bookmakers, will all be blocked. According to an announcement made on the regulator's website, six of the 24 sites include skin betting sites, which have a reputation for underage gambling. The Danish Gambling Authority reiterated that a site must have a license to accept Denmark players, with an electronic search system detecting sites which breach the law.
Russian bookmakers add Mastercard
After the country announced new legislation to make signing up to online bookmakers easier, Mastercard has made it easier for Russians to fund their wagers. The financial company announced plans to return to the gambling market this week, after exiting before the government regulated sports betting. Mastercard has authorised the MCC 7995 transaction code for gambling transactions, with Russian-licensed bookmakers eligible to accept the payment method. The financial services corporation re-entry suggests it is confident punters won't use the payment method at offshore sites due to the country's restrictions, such as a ban on VPNs and Russia's gambling regulator blocking blacklisted sites.
Portuguese to verse Spanish and French poker players
Portuguese players will soon join the Spanish and French in the one poker room, as the country's regulator approved the requirements to complete the shared liquidity deal. The Serviço Regulação e Inspeção de Jogos do Turismo de Portugal (SRIJ) recently announced Portuguese poker players would soon be able to test their skills against those in Spain and France via the Stars Group (formerly the Amaya Group) PokerStars software. While the regulator has not revealed an exact date for the poker room expansion, reports suggest the Portuguese will have access to a greater prize pool within the coming months.
German officials investigate loot boxes
Another week, another country joining the investigation into whether loot boxes within video games constitute as gambling. Germany authorities are the latest to review in-game purchases in video games, which are played by children around the world. According to local media outlets, the country's Commission for Youth Media Protection might follow in Belgium's footsteps in considering a ban on loot boxes, which are virtual add-ons players buy to upgrade and improve gameplay. Belgium's gambling regulator launched an investigation late last year, as did New Zealand, Australian and American state regulators. The UK maintains its stance that loot boxes do not meet the definition of gambling under current legislation.
Philippines stops accepting casino licenses
The Philippine Amusement and Gaming Corporation (PAGCOR) has closed its application process for new licenses to give the industry time to grow. Following orders from Philippine President Rodrigo Duterte, who has become concerned with the country's high number of land-based casinos, the regulator has frozen license applications too. PAGCOR chair, Andrea Domingo, said the president sent out the order on January 11, and the regulator halted processing applications from January 13. According to Domingo, PAGCOR has approved licenses for the construction of three casinos on the island of Cebu, owned by the Udenna Group, the Hong Kong-based Asian Gaming Group, and the Gokongwei group. The regulator is also in the process of offloading the casinos it operates to mitigate any conflict of interest.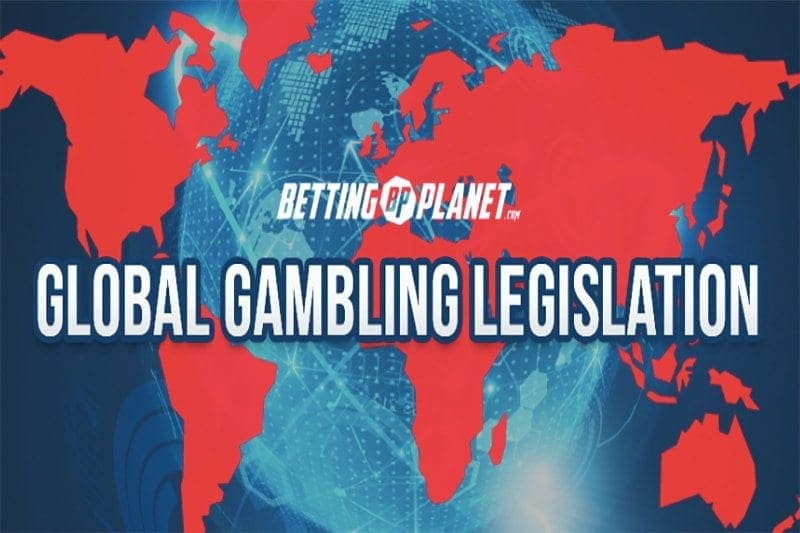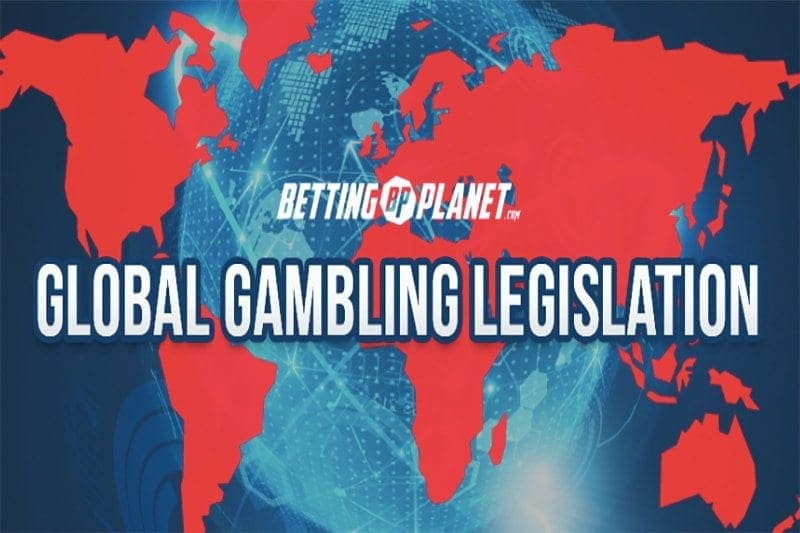 WANT to know all the changes regarding online casino gambling and land-based gaming? Our weekly column covers a range of topics and reports all the latest news in a condensed article so you can get caught up quickly.
If you have a news story of your own, or any information you think could make a story, send an email to [email protected] or leave a comment at the bottom of the page.
This week, a brand new betting site, Neds, launched in Australia, offering incredible features. In the US, professional poker player Dan Bilzerian was caught up in the horrific shooting which took place at the Mandalay Bay Resort and Casino, Las Vegas. Meanwhile, Chinese officials have banned its citizens from visiting a brand new casino in South Korea due to the US-North Korea conflict. Keep reading to find out more:


Australia gets Neds.com.au – a new betting site
A brand new bookmaker launched in Australia this week, known as Neds. The online betting site features a good range of Australian horse racing markets, as well as International options and greyhound odds too. You will also find a variety of sports, with a strong focus on American sports betting including National Football League (NFL) and Major League Baseball (MLB) markets – if you're an international reader you may be able to sign up, so read the terms and conditions to find out.
The New South Wales state government is considering its own ban on Lottoland – the Gilbratar-based lottery site which has caused controversy since it was introduced. The online lottery betting site is licensed in the Northern Territory, but other states and territories are questioning its operations as it has caused a dip in government tax revenue.
Professional poker player caught up in Las Vegas massacre
On Monday, the world woke up to the horrifying scenes of a massacre in Las Vegas. A lone gunman, identified as Stephen Paddock, fired an automatic weapon into the crowds who were enjoying the Route 91 festival at Mandalay Bay Resort and Casino, killing 59 people and injuring more than 500. Professional poker player, Dan Bilzerian was among the festival crowd when Paddock started shooting and took to his Instagram to live stream the events. He was visibly puffed as he exclaimed that a woman got shot in front of him and he said he was going to get a gun to get the guy. Several more videos accompanied his first recount, which were later slammed by war hero, Dakota Meyer.
Despite the terrifying incident which resulted in a lock down of the Las Vegas strip, the Global Gaming Expo (G2E), along with other scheduled events, went ahead. Along with new product launches including a Magic Johnson slot, the American Gaming Association discussed legalising sports betting in the US. The AGA CEO, Geoff Freeman, said that it will no longer be playing defence when it comes to repealing the Professional and Amateur Sports Protection Act (PASPA). Freeman announced the Strategic plan 2020 which includes an increase in lobbying efforts to allow individual states to legalise sports betting.
On the topic of US sports betting, a new report has revealed that it could be legalised in 32 states within five years if New Jersey wins its Supreme Court appeal against PASPA. The Eilers and Krejcik Gaming report found that a regulated industry would be worth more than $6 billion. It added that it could be worth between $7.1 billion and $15.8 billion if all 50 states legalise sports betting. While significant, it is a lot less than the $50 billion estimated by the AGA.
Japanese problem gambling rates exaggerated
A problem gambling study has exacerbated incidence rates in Japan, which could be detrimental to the casino industry. According to Ministry of Health researchers, over three million Japanese citizens have a gambling problem. But on closer inspection it appears the criteria used in the study has inflated this number. The study states that 3.6 percent of the 4685 respondents were suspected of having a gambling addiction at least once in their life. However, many of the people classified as addicts hadn't gambled for years and only 0.8 percent of people indicated a real problem, which brings the numbers down to 700,000 Japanese with a problem.
Canadian casino opens to the public
The British Columbia government has launched an investigation into money laundering activities occurring in land-based casinos. However, former director of casino investigations at the BC Gaming Policy & Enforcement Branch, Ed Rampone, believes more needs to be done to stamp out criminal activity. Rampone told CBC, Canada's politicians had not done enough to combat money laundering.
Casino resort Parq Vancouver in Canada has officially opened. The $CAD640 million gambling facility is spread out across 30,000 square feet and features 600 real money slots, 75 gaming tables, a dedicated poker room and 11 VIP rooms. The casino has been designed to let natural light in, a unique feature for a land-based gambling venue to have.
UK gambling industry faces reforms
The UK gambling industry is facing the threat of advertising restrictions, maximum stake reductions on Fixed Odds Betting Terminals (FOBTs) and more due to the impending government triennial review. Multiple reports have been released on problem gambling rates and more recently a report on betting shop staff's inability to pick up on problem gambling behaviour. Now even gambling companies are calling for new reforms, with The Rank Group CEO, Henry Birch calling for a review due to outdated legislation.
GambleAware has named one of the reports we mentioned above as a 'wake up call' for the UK gambling industry. The UK charity performed the report on staff being unable to identify problem gambling behaviour, and also found punters believe the current promotion of responsible gambling is vague. GambleAware highlighted that staff are not confident in talking to customers about responsible gambling and wants operators to do more to tackle this issue.
Peru regulator wants a gambling crackdown
Peru's online gambling regulator, Casino Games and Slot Machines or de Juegos de Casino y Máquinas Tragamonedas (DGJCMT) wants the country's lawmakers to restrict online gambling operations to companies which have a physical presence for tax purposes. A draft bill regulating online sports betting and casino gambling, which operate in a grey market in Peru, is reportedly in the works with input from the Financial Intelligence Unit. The regulator has reportedly said legislation has been in the works before, so it's not clear if this is fake news.
Online gambling officially banned in Uruguay
Online gambling and poker tournament sites have been officially banned in Uruguay after President Tabaré Vázquez reportedly signed the country's new gambling bill into law. Online roulette, blackjack and other casino games are 'absolutely prohibited' under the new legislation. Only state-owned La Banca de Quinielas can provide gambling services to Uruguayans, and only a selection of sports betting markets at that.
Chinese banned from South Korean casino
Beijing officials have banned Chinese citizens from a brand new multi-billion-dollar casino resort, expected to open completely by 2019. According to the South China Morning Post, the political tension between China and South Korea over the North Korea and US conflict is the reason behind the prohibition. The casino would have made a large amount of revenue from Chinese tourists, but due to the ban it will now have to rely on the local market.
Cricket associations silent over sports betting issue
Several cricket associations have reportedly chosen to remain silent in response to a letter from the Law Commission of India requesting their view on legalising sports betting. The letter was sent two months ago following a recommendation from the Justice R M Lodha Committee. While some cricket associations are reportedly planning on meeting to discuss the issue, only the Saurashtra Cricket Association (SCA) has replied. The SCA expressed its concern over the proposal, stating it would have an adverse impact on society and ruin the integrity of the sport.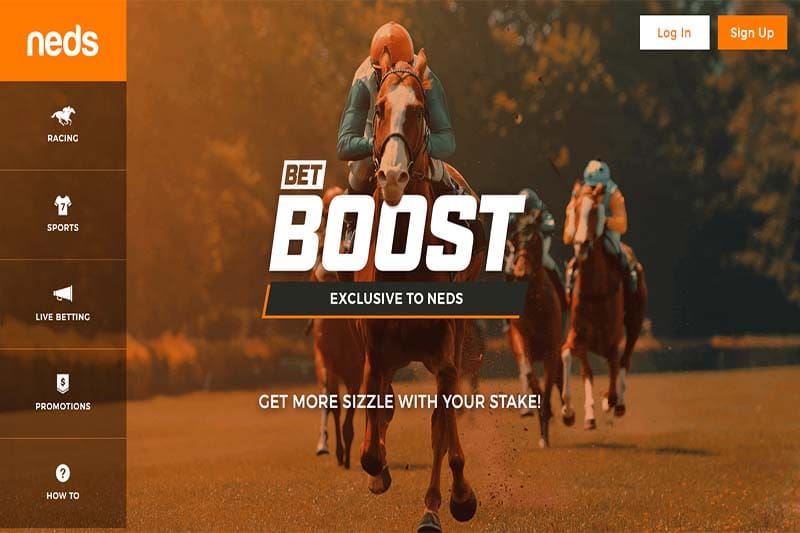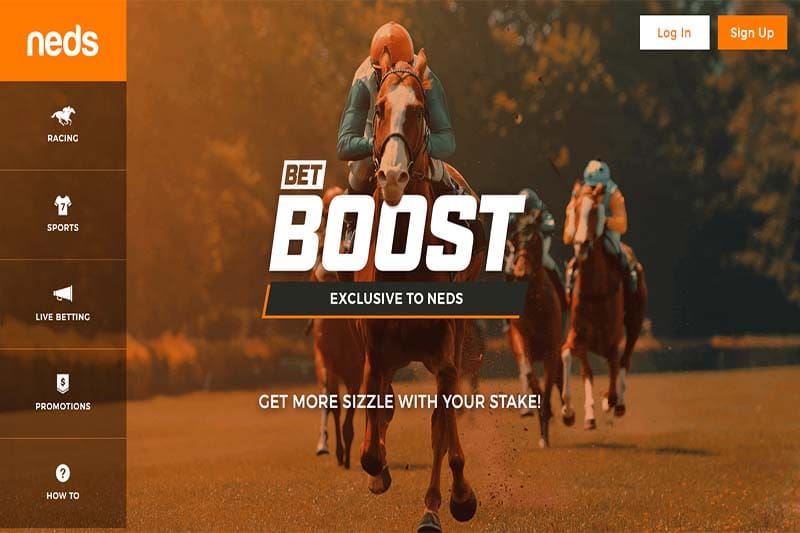 A new Australian bookmaker and online lottery betting site has officially opened ahead of this year's busiest racing period.
Neds.com.au is spearheaded by former Ladbrokes CEO Dean Shannon and offers the latest sports and racing betting markets and a unique lottery betting service, Neds Lottery.
Sporting an eye-catching orange aesthetic, the site has launched with several promising betting features, including Ned's Bet Boost, which adds extra value to your stake for bigger wagers and better returns, and Neds Multi Builder, which is a useful tool to help place a multi-bet in an instant.
There is a generous $500 sign up welcome bonus and Neds bonus code available to all of our readers who register an account with Neds and make their first deposit, with available deposit options including Bank Transfer, BPay, PayPal and Skrill.
Neds currently offers betting options on several Australian and New Zealand horse and greyhound racing events, alongside a large range of sports betting options on Australian Rules Football, American Football, basketball, golf, tennis and a whole lot more.
Shannon, who was also the former chief executive of Bookmaker.com.au, is spending $10 million on his Neds advertising campaign to get it off the ground running, as you can see in the embedded video below.