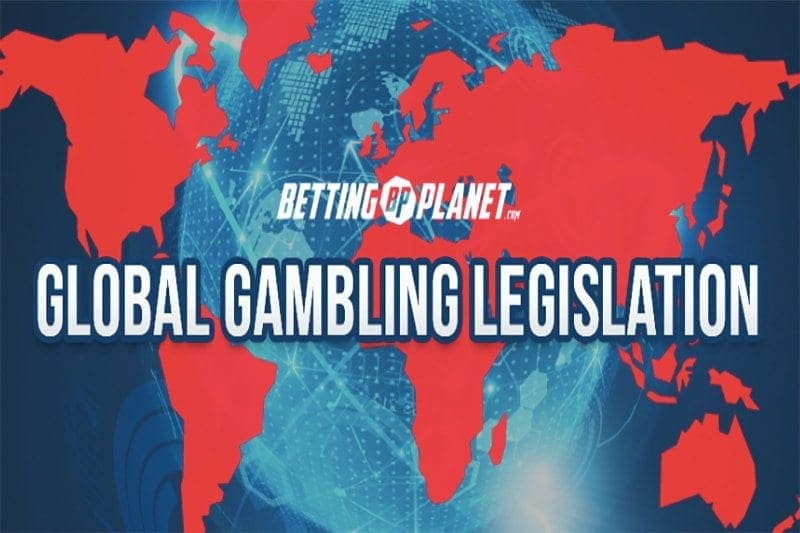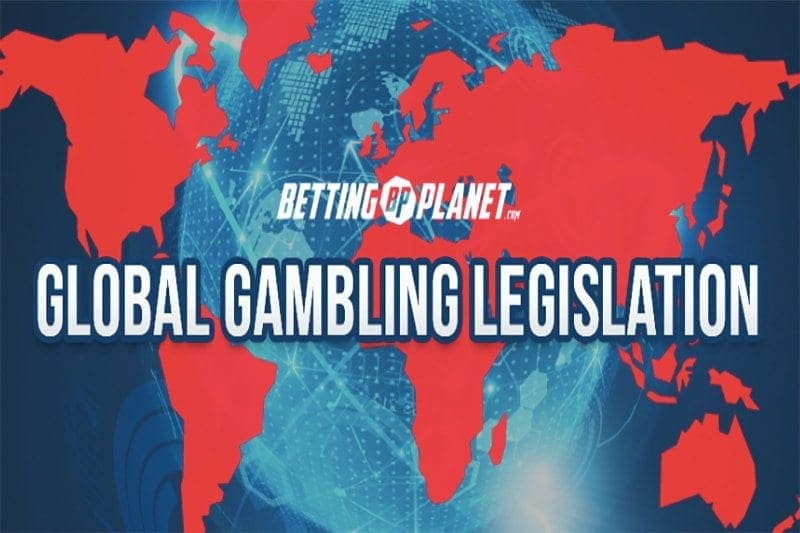 It's the last week before Christmas, and our weekly column has all the latest news and legislative changes before you kick back and relax.
We will be taking a two-week break over the Christmas and New Year period, before getting back into the legislative changes and updates. You can always go back to our previous news columns to stay informed on upcoming movements while you wait.
There's still plenty happening this week, with an American state opening up the auction process for casino licenses. In Canada, allegations of money laundering by a casino operator have hindered gambling expansion laws. And in Indonesia, a ban on a popular gambling payment service has been announced. Find out more below.


Australian bookmakers concerned about advertising loopholes
Last week we reported that shareholders from the Australian gambling giant, Tatts, had approved the $AUD11.3 billion merger with Tabcorp. The following day the Supreme Court of Victoria approved the tie-up, which cemented the deal. Then late last week, Tabcorp announced it would be shutting down its digital arm, Luxbet.com from 8 am on December 20, 2017. The company announced earlier in the year it would be undertaking a strategic review of its online betting site, following poor performance results. Australian punters can withdraw any winnings up until January 19, 2018.
Australian licensed betting sites have slammed industry broadcasters for exploiting loopholes in the new media reforms. Earlier in the year, the Australian government announced it would be introducing a ban on gambling advertisements during live sporting events between 5 am and 8:30 pm. Free TV Australia, Commercial Radio Australia (CRA) and the Australian Subscription Television and Radio Association (ASTRA) released draft provisions including exemptions, like allowing gambling ads during longer sporting events. Corporate bookmakers, represented by the independent body Responsible Wagering Australia, have slammed the broadcasters, arguing the reforms have been proposed to protect children from exposure to gambling. The industry bodies will reportedly consider these comments before releasing a finalised code next year.
US casino prepares for regulated sports betting
Pennsylvania has opened the floor to American gambling operators following the approval of the gambling expansion in October. US operators can apply for one of the new Category 4 casino licences in Pennsylvania, with the initial round of licenses beginning on Wednesday, January 10. Nine additional dates will follow, with one satellite casino awarded at each auction by the Pennsylvania Gaming Control Board (PGCB). Each license will start at a minimum bid price of $USD7.5 million for Category 4 slot machine licences, and $2.5 million for table games. Successful licensees will be able to have between 300 and 750 slot machines, and 30 table games within the first year of operating.
Ending Atlantic City's casino monopoly in New Jersey isn't likely to happen anytime soon, according to State Senate President, Stephen Sweeney. In 2016, voters strongly opposed a referendum which would have resulted in at least two casinos 72 miles out of AC. Sweeney recently said the government is unlikely to reintroduce the issue after voters rejected it by over 70 percent.
Although the media has quietened down about sports betting in America, MGM Resorts International has reportedly held "preliminary discussions" about integrating the service in several of its casinos around the country. The company is preparing for the Supreme Court of the United States (SCOTUS) approving New Jersey's case which repeals the Professional and Amateur Sports Protection Act 1992. MGM is reportedly considering integrating sports betting into its New Jersey, Mississippi, Michigan and Maryland venues, according to local media reports.
Canadian casino company under investigation for money laundering
Ontario's Alcohol and Gaming Commission (AGCO) is investigating Great Canadian Gaming Corp, after allegations of money laundering at its River Rock casino in Richmond, British Columbia surfaced. The Royal Canadian Mounted Police (RCMP) recently found that the venue failed to follow anti-money laundering (AML) procedures, and facilitated the alleged laundering of drug money and financing of terrorism. These allegations could hinder lawmakers' decisions over whether they should approve an expansion of the regions gambling laws.
UK betting shops fail to meet problem gambling expectations
UK betting shops have made headlines again after a news reporter went undercover to test their problem gambling systems. BBC reporter, Rob Cave, used the current problem gambling self-exclusion system, which sends a photo and a name to local betting shops in the UK. He self-excluded himself from 21 betting shops and then returned to see how well it worked. He was able to place a bet at 16 of the venues, before being recognised and asked to leave. Cave ended the investigation by questioning whether a piece of paper is an effective system.
The Association of Bookmakers said it appears there are some flaws in the system and are continually working to improve the problem gambling initiatives. But the independent body added that problem gamblers are usually known to betting shop staff. The industry is in the middle of a 12-week consultation period over the maximum bet limits of its fixed odds betting machines, with the investigation likely to hinder a positive result for bookmakers.
The UK Gambling Commission has released a statement, saying it is concerned over the recent self-exclusion investigation. It will reportedly investigate the findings.
Brazil prepares for regulated casino industry
The Brazilian Senate failed to address the gambling expansion bill this year, but it is likely to be reviewed in 2018. And in preparation, the country sent several Brazilians to Las Vegas to learn about gambling regulation. Five Brazilians recently attended the University of Nevada Las Vegas's International Gaming Institute where they learnt the five-day curriculum on "Fundamentals of Regulation for Land-Based Casinos." The classes included the history of gambling regulation, casino operations, financial reports, licensing processes, appropriate criteria and a summary of where regulatory bodies are headed. The move is a positive indicator that the country is considering legalising casino gambling in Brazil, provided the Senate ever revisits the bill.
Philippines warns casino operators over law breaches
The Philippines Amusement and Gaming Corporation has issued a memorandum warning casino operators they will be shut down if found with minors in their venues. Although it is already illegal for people under the age of 21 to enter a casino, the advisory clarifies the penalty if caught. It also reiterates other prohibited persons, including government officials and their immediate family, members of the Armed Forces of the Philippines and the Philippine National Police, gaming license holders, and those listed in the National Database of Restricted Persons. Casino operators will be fined PHP100,000 if found violating these laws.
Indonesia bans bitcoin
From the start of next year, bitcoin payments will be banned in Indonesia, according to local authorities. The cryptocurrency, which is used to make online casino deposits and withdrawals, is currently worth 226,551,880 Indonesian Rupiah at the time of writing. But Bank Indonesia said the new regulations banning the cryptocurrency would take effect from 2018. Local media outlets revealed that the bank will issue the regulatory framework soon, as it is currently working out whether it should regulate all digital currencies or just bitcoin.
Indian panel to suggest legalising sports betting
The Indian Law Commission has reportedly recommended that the Indian government legalise and regulate gambling to stamp out illegal behaviour. The Commission is preparing a report after the Supreme Court advised the panel to look into the benefits of legalising sports betting in India. According to the Commission, regulation and tight restrictions will curb the issue of illegal gambling, especially given it estimates that Rs 130 billion is gambled illegally in the country every year. Chairman of the Commission, Justice BS Chauhan, told local media outlets that they need "stringent law".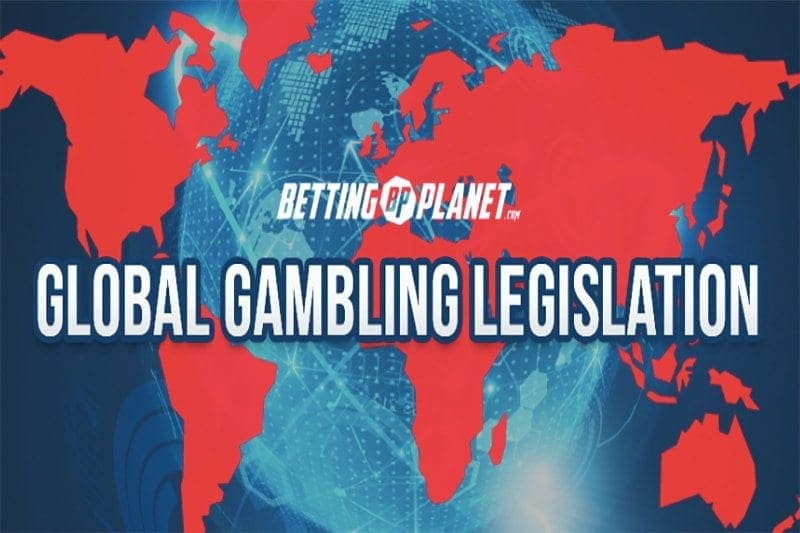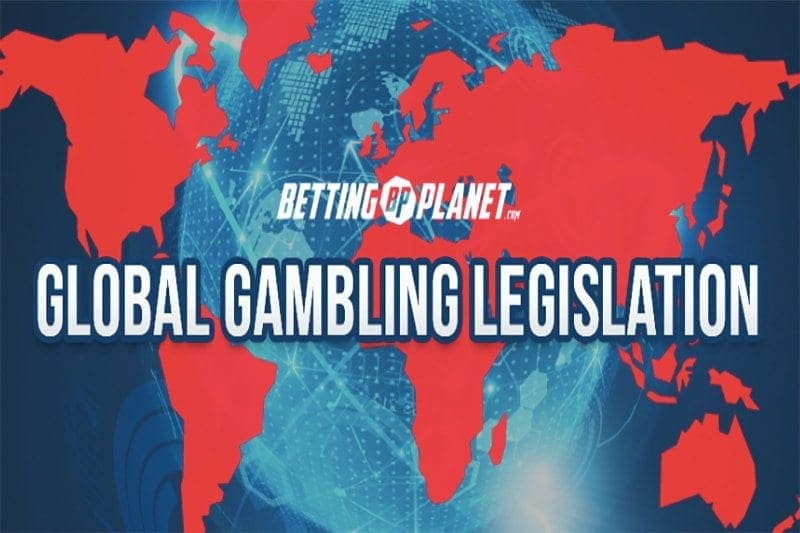 WELCOME back to our weekly column which reports changes in the gambling industry.
We travel Down Under and across the ocean to the US, UK, and the rest of the world to review any movements which could impact you as an online casino player or betting site punter.
If you have a news story of your own, send an email to [email protected] or leave a comment at the bottom of the page.
This week we kick things off with an unusual story about a man pleading guilty to doubling his winnings by using photocopied tickets at an Australian casino. In the US, online gambling legalisation is still on the cards, while a poll has revealed a change in attitudes towards sports betting. Meanwhile, Macau has released new information on the VIP room smoking ban. Find out more below.


Australian photocopies winning casino tickets to double winnings
A new $AUD10 note has been released in Australia and it has already caused a stir among automatic cash users. TAB machines where punters place sports bets, as well as poker machines (slots), are reportedly rejecting the $10 note. The Reserve Bank Australia, which will be releasing $20, $50 and $100 notes in the future, said companies have had six months to get their software compatible.
The Australian Competition Consumer Commission (ACCC) has filed an application with the Australian Competition Tribunal, requesting a new hearing on the Tabcorp tie-up with Tatts. The ACCC believes that the Tribunal has run out of time to make a decision based on the May-June hearing and wants a fresh hearing to review new evidence. The Tribunal has announced that a new hearing will take place on October 24, which will consider both the original applications and the new evidence submitted since June.
A man has been found guilty of photocopying poker machine (slots) tickets and getting his partner to cash in the original ticket at a Darwin casino, to reap double the winnings. The perpetrator was sentenced to two years' good behaviour bond and ordered to pay a few $AUD300 in fines.
America wants to a legalised sports betting industry
The Washington Post and University of Massachusetts (UMass) Lowell have surveyed 1000 Americans regarding a legalised sports betting industry. The findings revealed a shift in perceptions, with 55 percent supporting the idea of wagering on sporting events, and 33 percent opposing it. The results have been compared to a similar study performed in 1993, which revealed 56 percent of respondents were against sports betting, while only 41 percent supported it.
Hawaii has been cracking down on illegal gambling for months now, but police have arrested 35 people since August alone. The state bans gambling dens and underground slots parlours, along with all forms of wagering. Police authorities have estimated that there are around 100 illegal operations in the state, which have been warned to stop.
Meanwhile, Pennsylvania and Michigan still have plans to legalise online gambling, despite several set backs. Pennsylvania has been considering legalising online gambling to fill a hole in the budget but the Senate and House of Representatives have argued over the finer details. While no progress has been made, a regulated online gambling industry could still happen. In Michigan, the online gambling debate only started last year but it made some progress this year. Although it has stalled, local media reports state that it could still happen in 2017.
UK bookmaker turns its back on industry
The UK gambling industry has suffered ever since the country's regulator released problem gambling rates to the media. The Labour Party has been coming up with ways to combat the high incidence rates, and now the Deputy Leader of the Labour Party, Tom Watson, is calling on UK bookmakers to pay for the treatment of gambling addicts. The country's prominent gambling charity, GambleAware, wants the gambling industry to donate 0.1% of gross gaming yield to to fund problem gambling awareness and treatment services.
As UK gambling operators await the triennial review of the gambling industry, one bookmaker is breaking ties by calling for a reduction on Fixed Odds Betting Terminals (FOBTs) stakes. Paddy Power Betfair chief executive, Breon Corcoran, wrote to Britain's parliamentary under secretary of state for sport, Tracey Crouch, stating that the government should reduce the maximum stake on FOBTs from £100 to £10 as the issue has become 'toxic'. The government has recently been facing increased pressure to reduce the maximum stakes from £100 to £2.
Meanwhile, the industry is gearing up for the first-ever Responsible Gambling Week commencing on October 12 and running until October 18. Run by the Industry Group for Responsible Gambling, the initiative will see UK online casinos and betting operators, as well as bingo clubs, land-based operators and arcades rub shoulders.
Gibraltar lottery company launches insurance business
Lottoland Gibraltar has announced that it has launched a financial company, known as Fortuna Insurance. The company, which consists of five experts, will provide insurance and gaming analytics to Lottoland, while reducing the risk of using third party coverage to cover the equivalent jackpots of international and local lottery draws.
Germany may not get to regulate gambling
Time is running out for the Interstate Treaty on Gambling in Germany and things aren't looking good with the Schleswig-Holstein government recently voting against the amendments introduced to the legislation in March. The Treaty, which legalises and regulates sports betting in Germany, needs the approval from all 16 states before being implemented. It's unlikely the treaty will be instated, causing uncertainty for operators which have expressed interest. Meanwhile, the northernmost state has announced plans for its own legalised online gambling industry, calling for regulated online casino gambling as well as legalised sports betting.
Macau's new casino smoking rules
Macau has been cracking down on smoking in the country's casinos, and has announced the latest rules for the VIP smoking lounges. They were originally exempt from the casino smoking ban, but have since been included under new legislation. However, operators can install gaming-free smoking lounges in the high roller areas, according to the new rules. The new information released this week by the Secretary for Social Affairs and Culture, detailed that gaming tables and slot machines have to be at least three metres from the entrance of smoking lounges. If there is a wall separating the lounge and casino, then the distance can be reduced to two metres. The smoking lounge must also have a single entrance, with automated sliding doors. Smoking in these lounges must stop two hours before cleaning, with cleaners required to wear masks.
Switzerland compromises to introduce new gambling rules
The Swiss government has agreed to a tax scrap on lotteries and sports betting winnings under CHF1 million in order to move forward with new gambling legislation. The government has been attempting to implement tighter rules which protect vulnerable players and prevent money laundering but has faced several hurdles. The new laws will replace the Lotteries and Betting Act 1923 and the Gambling Act 1998. Under the new gaming legislation, only licensed betting sites in Switzerland will be able to operate in the country, while all winnings from online gambling will be subjected to income tax. The gambling bill needs to pass the final vote before being signed into law.
Philippines risks oversupply of casinos
The Philippines Anti-Money Laundering Council has announced it will be releasing new rules and regulations regarding money laundering policies by the end of October. The new rules will impact the Philippines casinos, which have been defined as 'covered persons' under the amendments to the Anti-Money Laundering Act 2001. The rules include the implementation of the Know Your Customer process, as well as monitoring suspicious behaviour and keeping a record of large cash transactions.
The country has received extra attention from foreign investors ever since it announced that the Philippines Amusement and Gaming Corporation (PAGCOR) would be selling off its casinos. However, industry insiders like Razon are reportedly stating that the country risks oversupply and over investment within the casino industry, which would cause "cannibalisation" over time.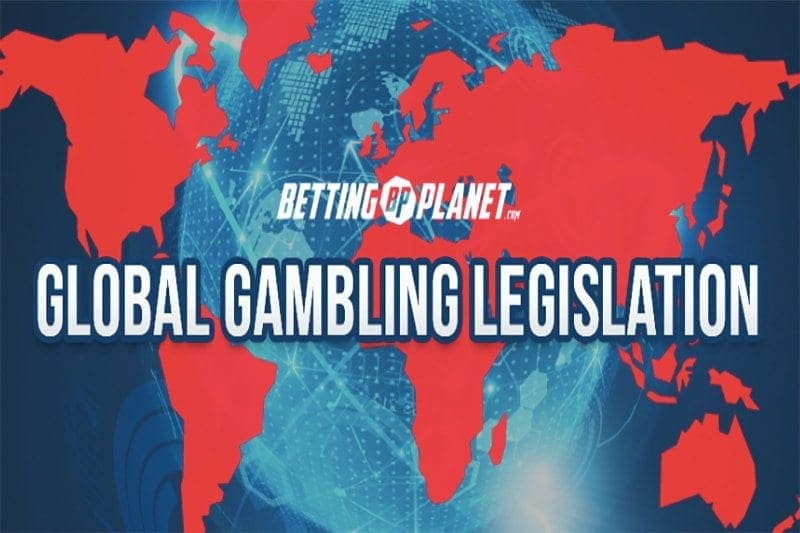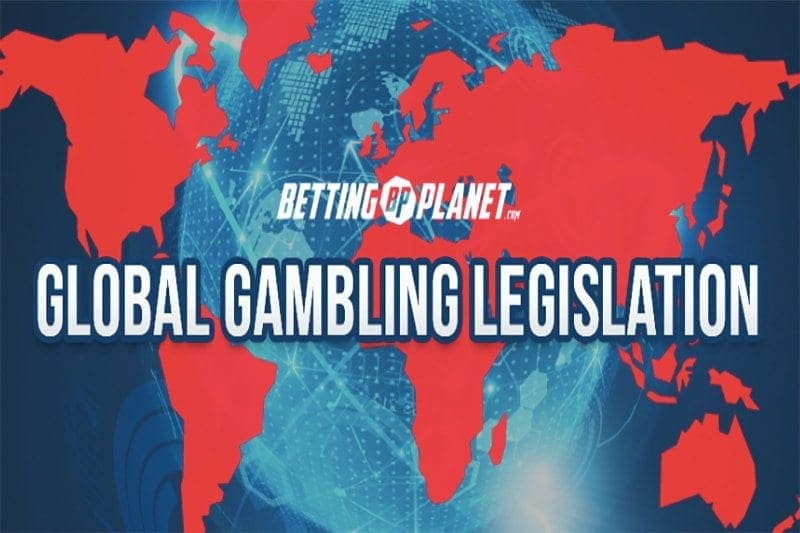 EACH week we travel around the world to find out what is happening in terms of online and offline gambling news. From mergers to legislation changes, we cover important stories which could impact you and aim to update you in an easy and convenient manner.
If you have any questions, or a news story of your own, send an email to [email protected] or leave a comment at the bottom of the page.
There's plenty of changes happening this week with the American Gaming Association attempting to convince tribes to join the fight against the sports betting ban. In Japan, a regulatory framework for new casinos could be delayed due to a snap election. Meanwhile, the Philippines may see an Australian-backed casino reopen soon. Find out more below.


Australian gambling merger derailed
A merger between two of Australia's biggest gambling companies has ben derailed after the Federal Court upheld an appeal by an Australian watchdog. Tabcorp and Tatts agreed to merge over a year ago but the Australian Competition and Consumer Commission noted several issues with the $11.3 billion agreement. While Tabcorp bypassed the standard regulatory approval process and went straight to the Australian Competition Tribunal, the ACCC launched an appeal following the approval of the deal. The case has now been sent back to the Tribunal for review.
The Australian state of Victoria is attempting to alleviate problem gambling issues with new reforms. Under the new legislation, gambling advertising will be banned in public places, such as billboards and public transport stations, while cash out limits at poker machine venues have been capped at $500.
American casino ripped off following hurricane
The New Jersey sports betting case is heating up in the US, with the American Gaming Association set to convince American tribes, which run land-based casinos in the US, to join the fight against the Professional and Amateur Sports Protection Act 1992 which bans sports betting in nearly all US states. An AGA representative will speak at a conference on Thursday alongside the National Indian American Association chairman, Ernie Stevens Jnr.
Florida is in the process of cleaning up, following the devastating Hurricane Irma. While the land-based gambling industry came out relatively unscathed, the Mardi Gras Casino had its gaming floor ripped out due to the Category 4 storm. While the casino is closed indefinitely, the nearby Gulfstream Park Racing and Casino in Hallandale Beach is allowing players to use Mardi Gras loyalty coupons to play the slots. While Mardi Gras casino has labelled the casino operator as an opportunist, Gulfstream said it is helping players out and would expect any casino to do the same.
Scientific Games has announced it is acquiring NYX Gaming in a move which could properly prepare the company for a legalised sports betting industry in the US. The Las Vegas-based company announced the $USD631 million deal, which will see the integration of NYX's sportsbook among other products. Given the New Jersey sports betting case is set to be determined in early 2018, the company could be one of the first to supply sports betting services to the country.
Problem gambling rates are down in Germany
Germany is facing a huge hurdle in its efforts to legalise online gambling, with several of the 16 individual states hesitating when it comes to implementing the proposed Interstate Treaty. Saxony-Anhalt Finance Minister, André Schröder, warned that the treaty, which was introduced in 2012 to create a secure online gambling environment, requires all 16 individual states to adopt the legislation by January 1, 2018, or it will fail. The Minister is urging states to act quickly, with international gambling operators already looking to enter the German market.
A study in Germany has shown that problem gambling is declining in the country. The Drug and Addiction Report 2017, released on Monday, recorded a decline in the rate of problem gamblers. The survey questioned 11,500 respondents and found 0.42 percent were problem gamblers, while 0.37 percent were classed as severe pathological gamblers. These figures are significantly lower than the 0.69 percent and 0.82 percent figures recorded, respectively, in 2013.
Macau could face revenue decline
A Macau court has determined that information regarding junket operators and individual casino operators cannot be concealed from interested parties. The Macau's Court of Second Instance overturned the decision of the city's Administrative Court. While a list of junket operators in Macau is made public, who they are working with is not. An unnamed attorney sued the Gaming Inspection and Coordination Bureau (DICJ) after the regulator refused to hand over the list of casinos which used junket operators, claiming the list was classified.
Macau is doing incredibly well in terms of gaming revenue and has even managed to bounce back after the typhoon last month. But Beijing is escalating its anti-corruption campaign yet again, which could have detrimental impacts on the gaming industry. The autonomous region has experienced revenue growth in recent months, following a hit due to China's anti-gambling crackdown over the past two years. But the recent restrictions, including caps on ATM limits when using UnionPay, is set to cause a revenue decline, according to analysts.
Casino regulation could be delayed in Japan
All Japanese lawmakers have been talking about is casino regulation, but according to local media reports a snap election could derail the process until later next year. Japanese Prime Minister, Shinzo Abe, is reportedly considering an October election to strengthen power in the Diet, but analysts have said the move will delay the Integrated Resorts Implementation Bill debates until 2018.
Meanwhile, Genting Singapore Plc has announced it has opened an office in Tokyo, Japan. The casino operator has previously expressed interest in investing in an Integrated Resort once the appropriate legislation has been implemented. Given reports of a snap election, the casino operator may have jumped the gun here.
Barbuda looks to gambling to save island
Hurricane Irma didn't just impact Florida, it devastated several Caribbean islands including Barbuda. At the time of writing, all 1700 residents are living on the sister island of Antigua as the Category 5 storm damaged around 95 percent of the island's structures. Now the country wants to re-regulate online gambling to help rebuild the country. Antigua and Barbuda's ambassador to the US, Ronald Sanders, said that when America cracked down on Internet gambling without consulting the island, it cost the two islands $21 million in revenue a year. If the US paid it back, the island could rebuild.
Philippines casino back on track after attack
Casino traffic has increased at Resorts World Manila, after a deadly attack which left 38 dead three months ago. A lone gunman stormed the casino in the Philippines and set fire to gaming tables, resulting in the deaths of 37 people. The man was then shot by police. The casino was shut down for almost a month and then reopened to the general public. According to local media, the casino is recording traffic of 26,000 people a day – 2000 less than before the attack but an improvement in recent months.
A Philippines casino which is owned by an Australian company is set to reopen soon, according to an Australian Security Exchange media announcement. The Casablanca Casino in Angeles City was shut down last year after Frontier Capital Management failed to pay requisite cash. The Philippines and Amusement Gaming Corporation (PAGCOR) has given the company several chances to get the money so venue can reopen.