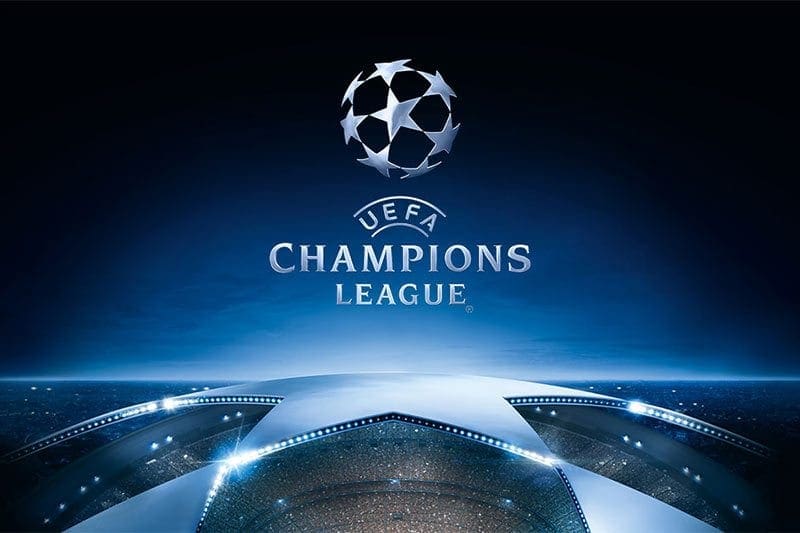 We bring you the latest odds and match predictions for Juve and Real Madrid in the UCL.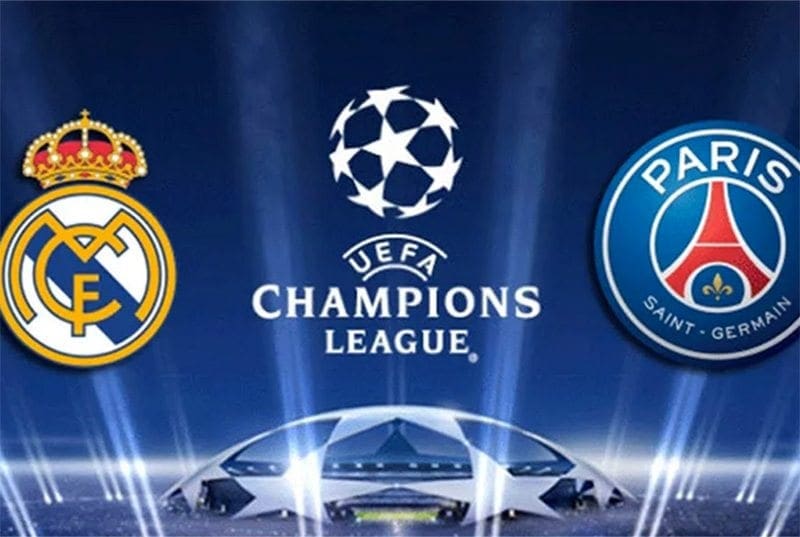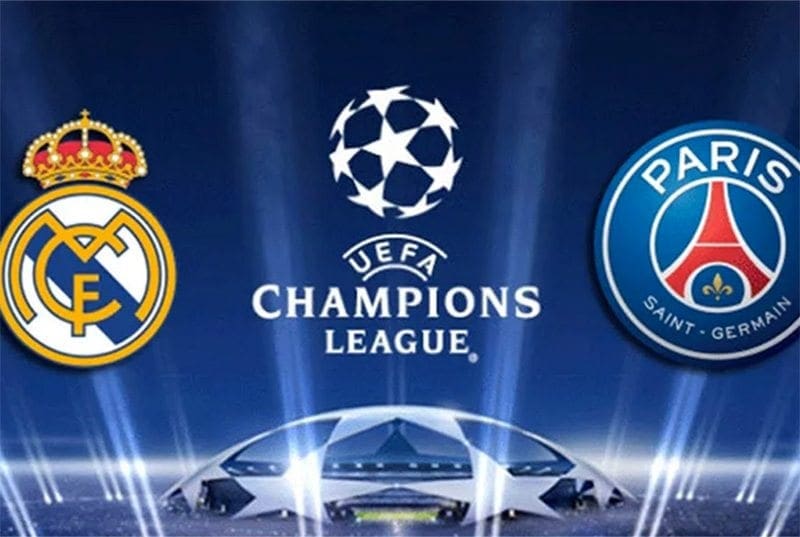 Tuesday, March 6 – 8:45p.m local time – Parc des Princes, Paris, France.
When in their element, the Real Madrid juggernaut looks like an orchestra playing the perfect symphony.
Agonizingly, the Los Blancos have been everything but their usual selves this season, having treated the campaign too frivolously – perhaps still reeling from the excitement of winning a record five trophies in the 2017 calendar year.
The one front that the Spanish champions have given a good account of themselves is in the Champions League. Despite their crestfallen La Liga title defense and sluggish group stage approach, Zinedine Zidane's charges have managed to manoeuvre themselves through to the knock out stage and quite foreseeable, the quarter-finals.
Adrien Rabiot shocked the Santiago Bernabeu when he struck the opener for Paris Saint-Germain during the first leg of the Champions League round of 16 held in mid February.
Zidane's call for a strong response paid off instantaneously, as a Cristiano Ronaldo brace and a Marcelo finish deep in the second half inspired Madrid to a remarkable comeback. The Spanish giants won by a handsome 3-1 margin, one which has them on the inside track ahead of their trip to Paris on Tuesday.


If ever there was a time that experience counted for anything, then it was without question during the first leg of the mouth watering clash. It certainly helps when a club breaks the bank to secure top drawer signings, but the numbers mean nothing when you have your back against the wall.
Such was the case when PSG attempted to alter the course of Real Madrid's quest for a third consecutive Champions League title. Real have over the years perfected the knock out stages of Europe's elite cup competition down to an art, often accentuating the score line to their advantage even when against the balance of the match.
They have however had rotten luck domestically, having been prematurely knocked out of the Copa del Rey, and are third on the La Liga log with an overwhelming 15 points to make over leaders Barcelona.
The same can't be said about their opponents who have a 14-point cushion over Monaco, and are on course to their seventh Ligue One title.
The Parisians were certainly battered and bruised having slumped to defeat in Madrid, but they will be clutching on straws in Neymar's absence. The world record signing suffered a broken metatarsal against Marseille a week ago and has consequently been ruled out for the next three months.
His absence could however see Kylian Mbappe rewarded with a place in the starting berth by Unai Emery, having received an injury boost.
Zidane on the other hand will be sweating over the midfield duo of Luka Modric and Toni Kroos- who missed the Getafe win over the weekend- while Marcelo's second half cameo against the La Liga opponents could see him start on Tuesday.
Cristiano Ronaldo odds and specials
| | | |
| --- | --- | --- |
| Best Bet | Odds | Bet Now |
| Ronaldo to score anytime | $1.80 at WilliamHill | Place Bet |
| Ronaldo to score anytime/Madrid to win | $4 at WilliamHill | Place Bet |
| | | |
Real Madrid may have run into headwinds when PSG had their noses in front at the Bernabeu, but one can always count on Cristiano Ronaldo to come up with the goods.
His two goals to the good on the night saw him earn his rightful ranking as the first player to have scored 100 Champions League goals for the same club, and the only player to have scored 10-plus goals in seven consecutive Champions League campaigns.
His blistering pace may have painstakingly gone flat, as has his ability to pry open defenses, but there's simply no stopping Cristiano Ronaldo on European nights.
Real Madrid vs. PSG match prediction
Real Madrid are re-establishing a dynasty in Europe and would want to stake their claim at the Parc des Princes, but it would be a misrepresented fact to suggest that the Spanish side will advance into the last eight without breaking a sweat.
Real warmed up for the midweek trip by hammering Getafe 3-1, while the French champions registered a routine 2-0 over Troyes in Ligue 1.
PSG haven't sustained any defeat at home in all competitions since March 2016, but then again they haven't faced Real Madrid at home.
Prediction: Real Madrid to qualify – -357.14 on William Hill
Real Madrid to win – +250 on William Hill
Real Madrid vs. PSG recent results
| | | | | |
| --- | --- | --- | --- | --- |
| Date | Match Outcome | | | |
| February 14, 2018 | Real Madrid | 3 | PSG | 1 |
Goal-scorers: Cristiano Ronaldo 45′ (Pen), 83′, Marcelo 86′, Adrien Rabiot 33′
| | | | | |
| --- | --- | --- | --- | --- |
| October 21, 2015 | Real Madrid | 0 | PSG | 0 |
| | | | | |
| --- | --- | --- | --- | --- |
| November 3, 2015 | PSG | 0 | Real Madrid | 1 |
Goal-scorers: Nacho Fernandez 35′
| | | | | |
| --- | --- | --- | --- | --- |
| March 18, 1993 | Real Madrid | 3 | PSG | 1 |
Goal-scorers: Butragueno 31′, Ivan Zamorano 90′, Michel 90′, David Ginola 49′
| | | | | |
| --- | --- | --- | --- | --- |
| March 2, 1993 | Real Madrid | 1 | PSG | 4 |
Goal-scorers: George Weah 33′, David Ginola 81′, Valdo 87′, Antoine Kombouare 90′, Ivan Zamorano 90′
Finding a bookie to bet with

Best ONLINE BOOKMAKERS
All Bookmakers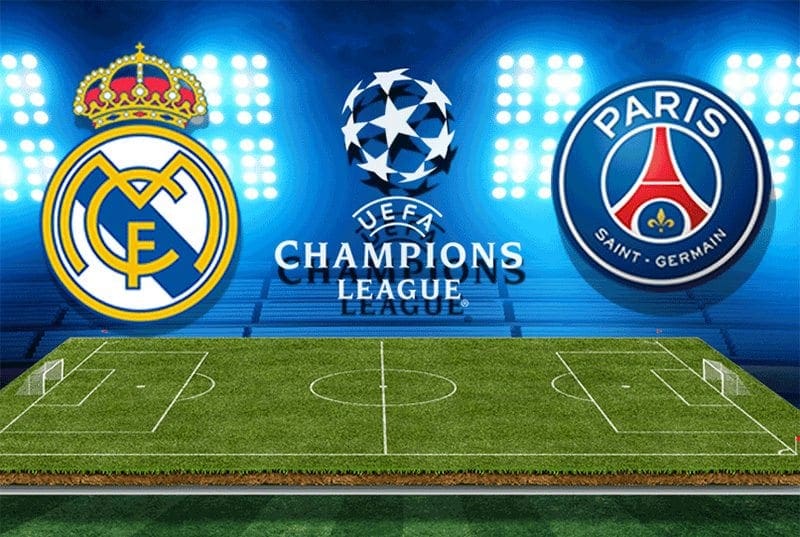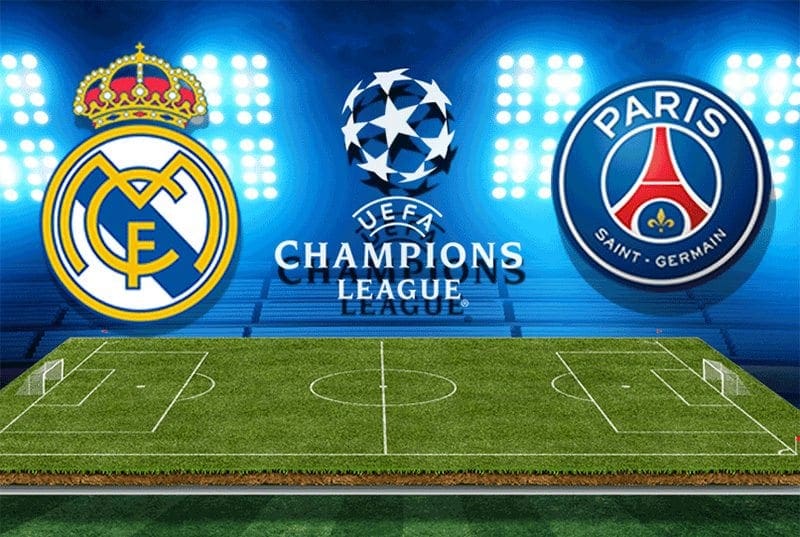 Thursday, February 15 – 6:45am AEDT – Santiago Bernabéu, Madrid.
It may be the season of love, but there will be no love going around when Real Madrid and Paris Saint-Germain face off in the first leg of the Champions League Round of 16.
The current campaign has by all accounts been insufferably putrid for the Los Blancos, as they find themselves fourth on the La Liga table – a ludicrous 17 points behind leaders Barcelona.
Although they still have a game in hand, having lost ground during their expeditions in the FIFA Club World Cup, their La Liga title is potentially gone, given Barca's imperious form under Ernesto Valverde.
They may not like it, they are not supposed to like it, but Real Madrid now face insurmountable odds defending their European crown against a young, and petrodollar-fuelled side from Paris.
Preparation of their quest for a third consecutive Champions League title – the first of its kind – saw them unleash a 5-2 trouncing of Real Sociedad over the weekend. Even though the emphatic victory does not in any way make right their lacklustre season, it greatly undertones their intention ahead of PSG's visit.
Madrid may be crestfallen but Paris Saint-German have quite rightly monopolized the game in France. Unai Emery's men are 12 points afloat in Ligue One, set to play in the French League Cup final against Monaco and have advanced into the quarter-final of the French Cup.


Their pursuit of the quadruple sees them travel to the Spanish capital, but with the lingering possibility of being without striker Edinson Cavani, who missed out during the 1-0 win over Toulouse with a hip injury, while Hatem Ben Arfa and Lavyin Kurzawa could likewise be sidelined.
Unlike his opposing counterpart who played his cards close to his chest regarding the starting eleven, Zinedine Zidane's approach to the midweek European encounter was quite apparent over the weekend.
Real Madrid vs. PSG match prediction
The defending champions finished second in Group H behind dark horses Tottenham Hotspur, while PSG surprised Bayern Munich to finish top of Group B. While the Champions League remains the only realistic chance of securing silverware for the Los Blancos, the encounter will unequivocally define Zinedine Zidane's future at the club.
Real have been quite susceptible to conceding goals at the Bernabéu this season, which is why their only get-out-of-jail-free card will be to outscore their opponents; albeit without letting in too many given the incalculable nature of the away goal rule.
Prediction: Both teams to score/No Draw- -111.11 on William Hill
Real Madrid vs. PSG recent results
Champions League games:
PSG 0-0 Real Madrid (October 21, 2015)
Real Madrid 1-0 PSG (November 3, 2015)
Nacho Fernandez 35′
Other results:
Europa League quarter-finals
Real Madrid 3-1 PSG (March 2, 1993)
Butragueno 31′
Ivan Zamorano 90′
Michel 90′
David Ginola 49′
PSG 4-1 Real Madrid (March 18, 1993)
George Weah 33′
David Ginola 81′
Valdo 87′
Antoine Kombouare 90′
Ivan Zamorano 90′
Cup Winners Cup Quarter-finals
Real Madrid 0-1 PSG (March 3, 1994)
George Weah 32′
PSG 1-1 Real Madrid (March 15, 1994)
Ricardo Gomes 51′
Butragueno 20′